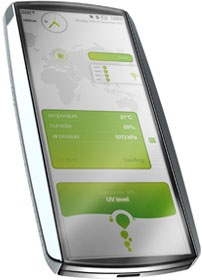 Nokia is challenging traditional mobile phone concepts and seeking to help the environment in one go, with the unveiling of its Eco Sensor Concept handset design.
The Finnish phone giant claims it designed the handset not only to be capable of making calls, but also to provide individual and ecological benefits.
While the Eco Sensor phones doesn't seem as though the phone's designed to let users monitor their individual carbon footprint, Nokia claimed that by making the handset as small as possible, it'll be helping to minimise any environmental impact and reducing the need for too many materials.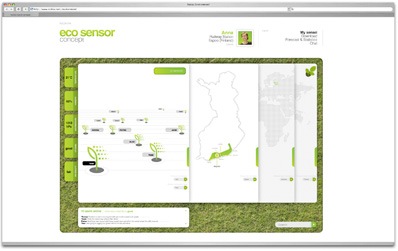 Where next?
By creating the Nokia Eco Sensor Concept, we hope to stimulate an ongoing discussion and idea sharing – both within the mobile industry and with consumers. Through these discussions, we hope to gain a better understanding of what we can do with mobile technology in the near future and how we can lead the mobile industry towards a sustainable future.
For example, the Eco Sensor will use printed electronics, which Nokia said reduce the device's size and reliance on non-renewable materials. Nokia will also use electrowetting in the handset's display, applying an electrical charge to drops of oil that cause them to expand and contract like pixels, but using less energy.
It's also created a solar-powered sensor unit to communicate with the phone using Near Field Communication or Radio Frequency Identification. It records a user's vital health signs during, say, a jogging session and sends the data to the phone for analysis.
Users will be able to select the individual sensors they want inside the handset. This, Nokia claimed, will also help cut down on components, unless you want them all.
The company hasn't said if it plans to develop the handset past the concept stage. But, if it does, then the Eco Sensor will be a leap on from Nokia's 3110 Evolve handset, which it launched at NokiaWorld in Amsterdam last week. The 3110 has faceplates made from 50 per cent recyclable material.
{via reghardware}