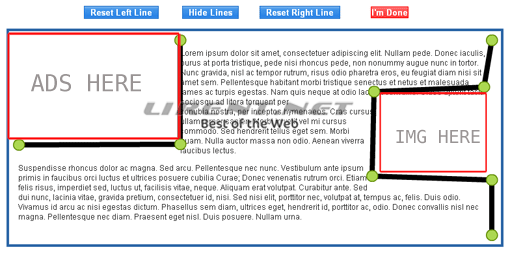 You are in trouble with CSS? I found your solution. The web site csstextwrap.com offer you to wrap the text . What you need this? The answer is short ADS (advertising) or IMG (image). The CSS Text Wrapper allows you to easily make HTML text wrap in shapes other than just a rectangle. You can make text wrap around curves, zig-zags, or whatever you want. All you have to do is draw the left and right edges below and then copy the generated code to your web site.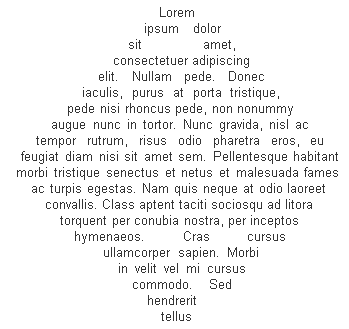 The Instructions are:
Add points to the black lines by clicking anywhere on the line.
Drag the points into place to adjust the line/curve.
Add as many points as required to get desired shape.
Use one of the three methods at the bottom of the page to export your wrap to your site.
If you want to trace an image, enter the image's URL in the optional values above.
Here is also a Tutorial Video
[youtube Tf1xWZQNCFQ CSS-Tutorial]