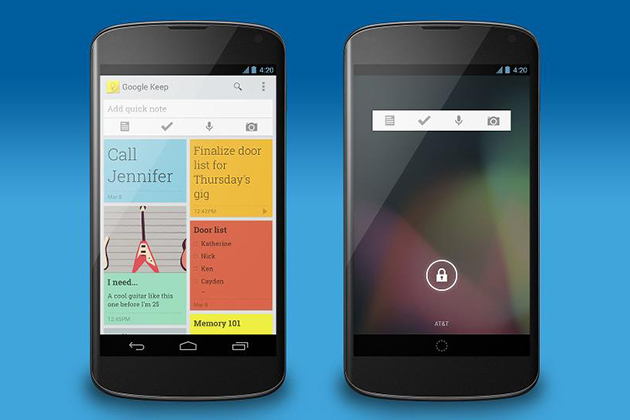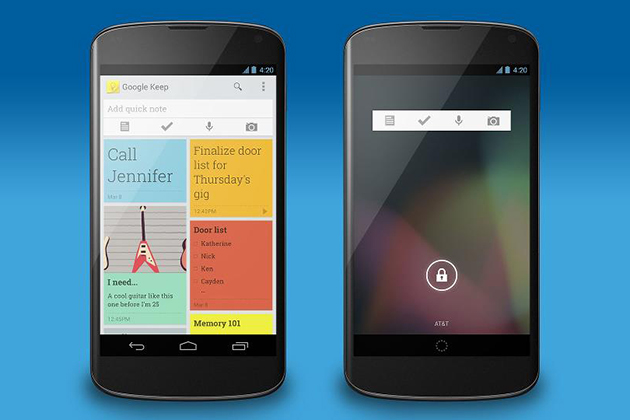 Google officially rolled out its new Note service, Google Keep, after the product early leak. Their slogan on Official Blog is "quickly jot ideas down when you think of them and even include checklists and photos to keep track of what's important to you".
With Google Keep, you can create notes, checklists, photos and voice memos and all the content syncs across your devices.
From your PC you can check your notes from http://drive.google.com/keep
http://www.youtube.com/watch?feature=player_embedded&v=UbvkHEDvw-o
You can download Google Keep for free from Google Play Store, or just click here with you smartphone.