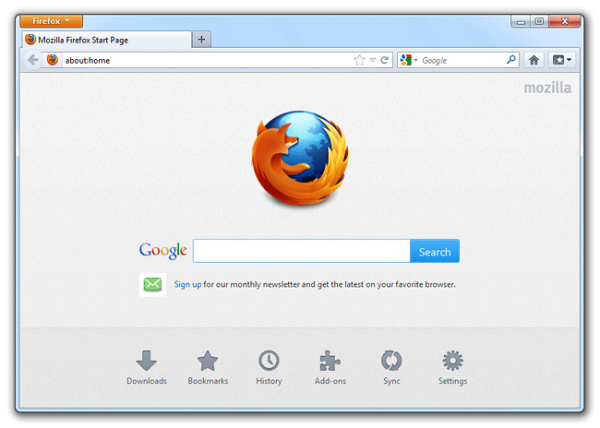 Firefox 13 is available for download and update. In this version Mozilla introduced a new features for the default home page and for new tabs. The default home page contains a handy Google search and quick links to downloads, bookmarks, history, add-ons, sync and settings. Also, if you had tabs open the last time you used Firefox you can restore them from the home page with a single click. Instead when you create a new tab, Firefox shows your top sites. You can pin sites to this page, rearrange the layout or even turn it off if you wish. Here is a quick hack how to display the Top Sites on the Firefox Home Page.
At the top of the Firefox window, click on the Firefox button (Tools menu in Windows XP) and then click Options
Select the General panel.
In the Home Page field, type about:newtab.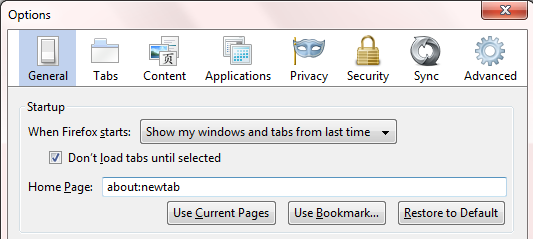 Now, if you click on the Home button, Firefox will display the Top-Sites. This feature is available only if you have Firefox 13 or above.
Top Sites

You can arrange the top sites simply by click and drag, pin them on the top/left corner or delete from the top/right corner.
Move: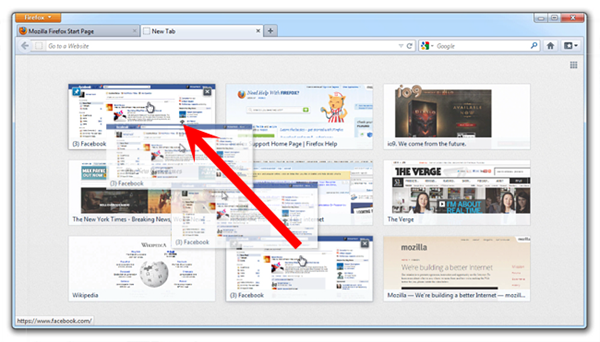 Pin/Unpin: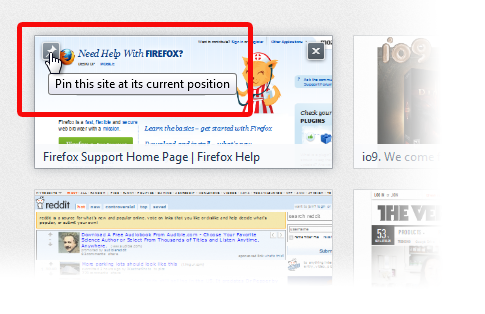 Remove: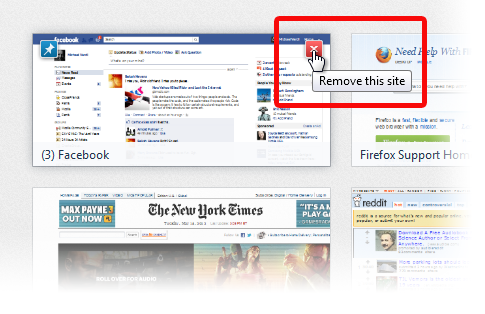 Hide/Unhide: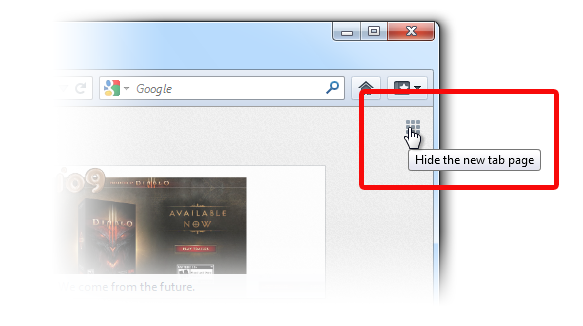 Download Firefox 13