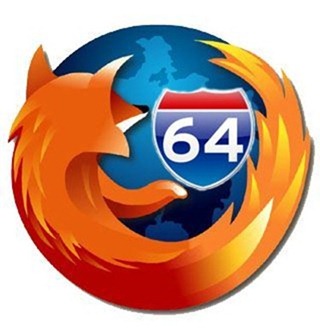 Are you running Windows on a 64-bit machine? Do you want to make Firefox even faster? Meanwhile Mozilla is working on Firefox9, Waterfox compiled the Firefox source code to run specifically for 64-Bit Windows computers. To make Waterfox stand out a bit more, it's compiled with optimizations so that it will run more efficiently and faster than just compiling Firefox as a 64-Bit program. In benchmarks, the 64-Bit variant of Firefox out-performs the 32-Bit variant. Also because this variant is being built specifically for Windows, there might be further performance increases.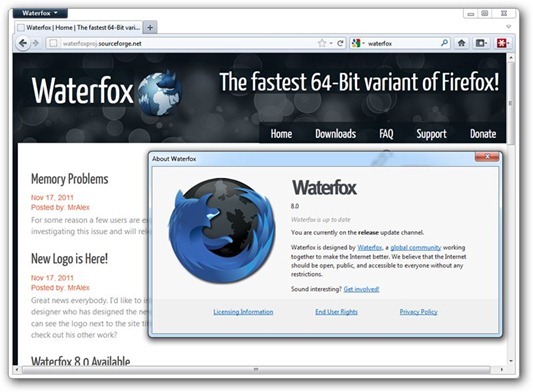 If you are getting the msvcr100.dll is missing error, download the Visual C++ Redistributable file linked in the download page. Instead to
fix the blurry font
Type about:config in the address bar. In the filter at the top type gfx.direct2d.disabled. Change it from false to true.
Download WaterFox  64-Bit