As a Java programmer I'm glad to inform that Eclipse Galileo is now available for download and upgrade. A big day for all OOP peoples. For the sixth year in a row, the Eclipse community has delivered its annual release train on its scheduled date. Galileo, the 2009 release train, is the largest ever release from the Eclipse community, comprising 33 projects and over 24 million lines of code. Over 380 committers from 44 different organizations participated to make this release possible.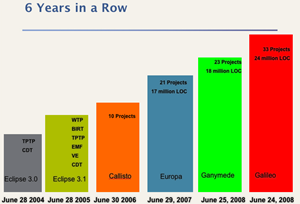 2004 – June 28th (Eclipse 3.0)
2005 – June 28th (Eclipse 3.1)
2006 – June 30th (Callisto)
2007 – June 29th (Europa)
2008 – June 25th (Ganymede)
2009 – June 24th (Galileo)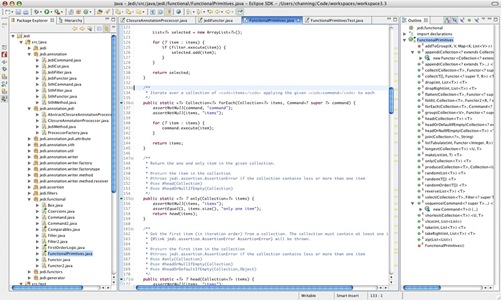 The new features in the Galileo release reflect three important trends in the Eclipse community: 1) Expanding adoption of Eclipse in the enterprise, 2) innovation of Eclipse modeling technology and 3) advancement of EclipseRT runtime technology. Each project has published "new and noteworthy" documentation for their specific release.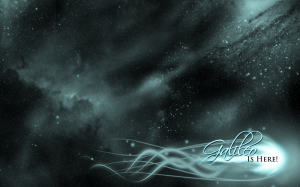 Support the Eclipse Galileo release by grabbing some new desktop wallpaper!
Download Eclipse Galileo