macOS is a great operating system but there's something missing when it comes to window management, specially when you are using a larger monitor. Latest version have snap window but you must move really slow, there is also option to move half left or right the window, but you need a combination of the mouse and keyboard.
Rectangle app for macOS
Rectangle add the missing features to macOS window manager. To get Rectangle app move at the bottom of the article and click the big download button. It is free and Open Source, Supports macOS 10.11+, Intel and Apple Silicon but there is also a Pro version with even more features.
Once it's done downloading, double tap on that file, then go ahead and install the app.
Now all you have to do is learn the keyboard shortcuts.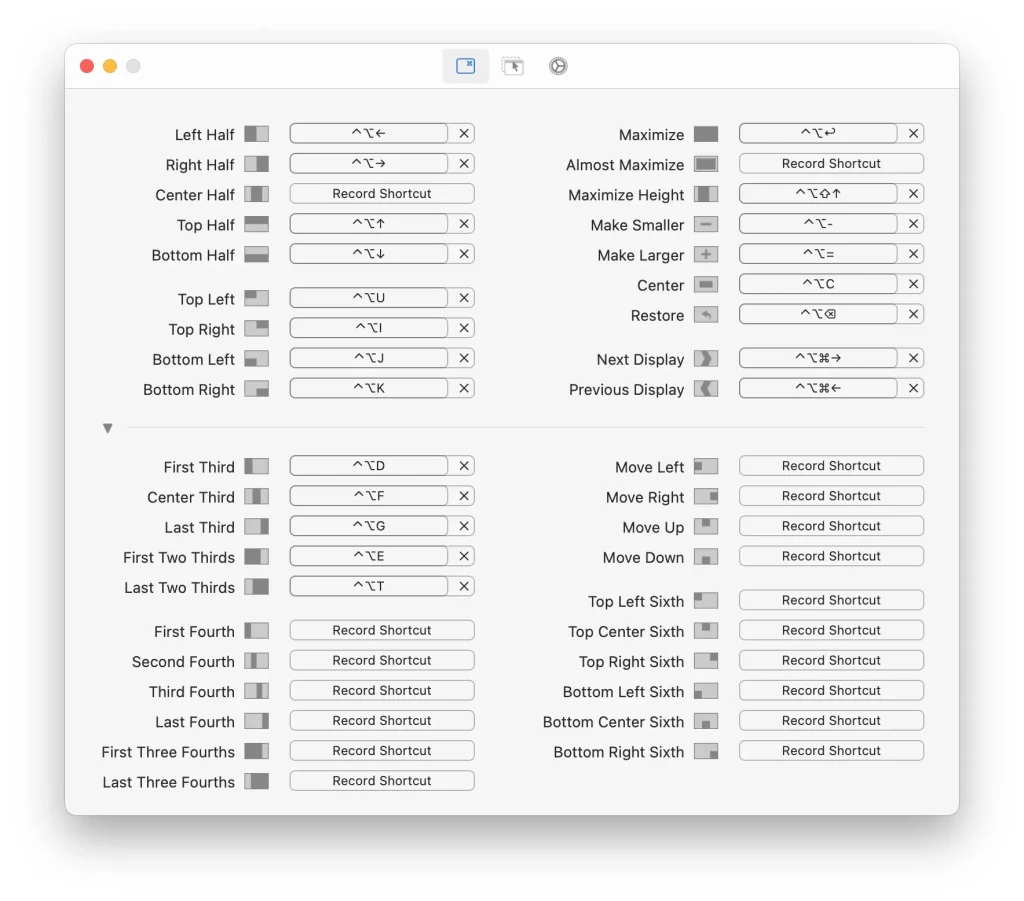 The default shortcuts are pretty amazing but you have the option to change them if you want to personalize them, just go to preferences.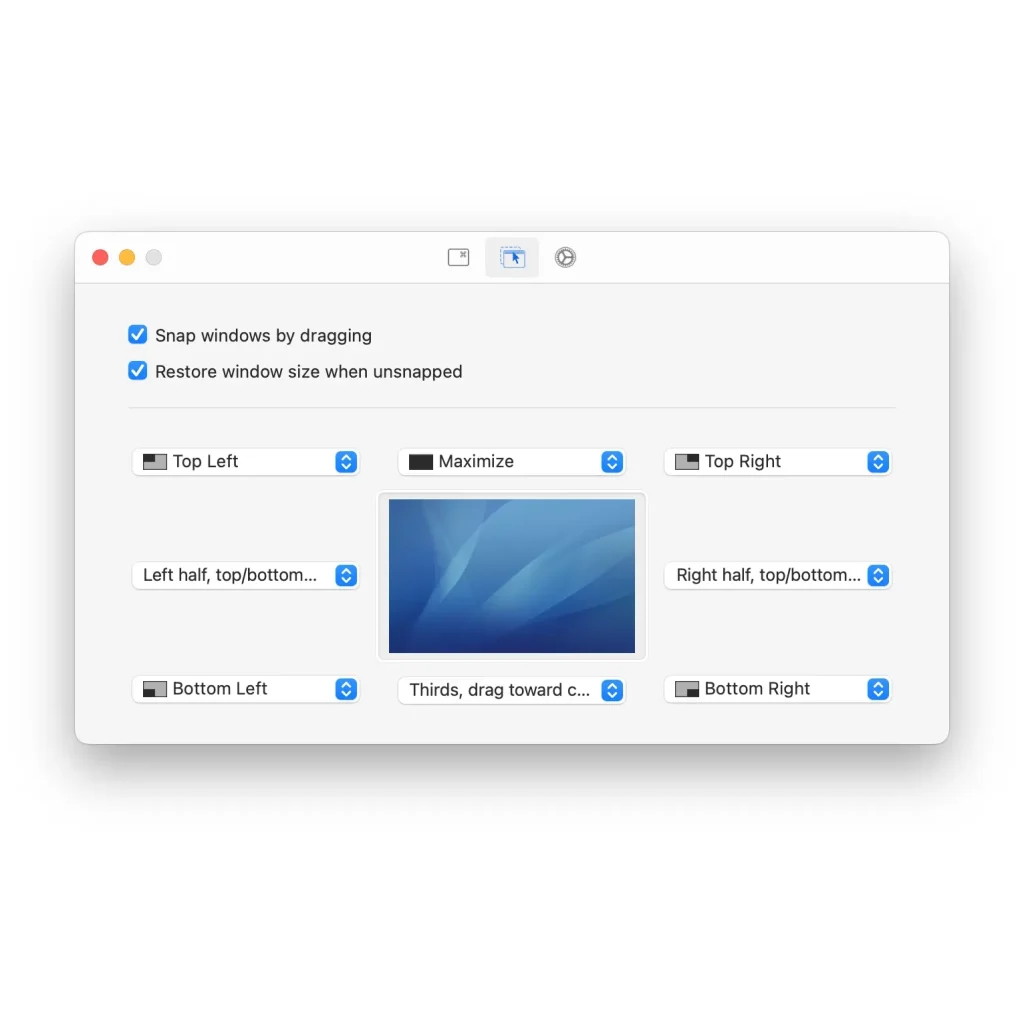 How to use Rectangle
Drag the window to the right side of the screen to make it fill up the right side of the screen. You can also use corners, bottom left and you can also use one third so just drag it to the bottom and it will fill up one third of the screen. That's is simple and clean.
Download Rectangle for macOS