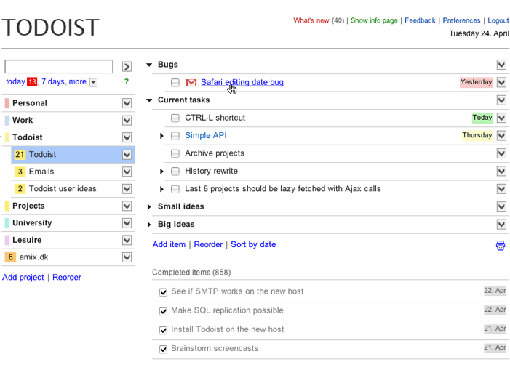 Recently I have a lot of things to do: writing new scripts, designs around, editing pages, writing post on my blog, help around someone, also things on my private life. So as you see there are a lot of thinks i have to to 🙁
Thanks to Amir Salihefendic that has spend some time creating a task manager. Is called Todoist and is a popular online task manager that's useful, fast and easy to use.
I started use Todoist recently and I'm very satisfy, is very fast, nice designs, exactly the needed features, and for more important no ads.
With Todoist you can accomplish more since you have:
A simple interface
Todoist features a simple and intuitive interface that helps you get organized without getting in your way.
You can also use keyboard shortcuts to achieve blazing efficiency.
Built-in calendar
Set due dates on your tasks and get overview over what needs to get done today, tomorrow or next Wednesday. Or why not see your overdue tasks with a single click?
Hierarchies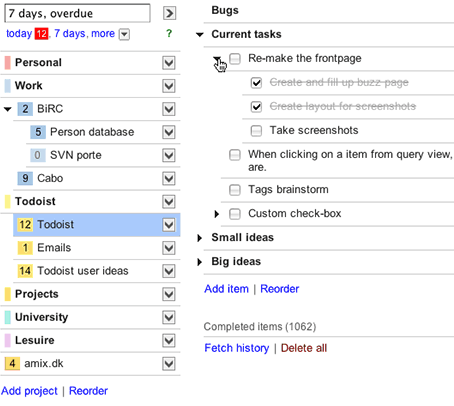 Todoist lets you create sub-projects and sub-items with ease using keyboard shortcuts or your mouse.
With collapse feature you can hide items to conqueror complexity.
And lot more
Gmail integration, Mobile access, Reminders, Labels, QuickSilver plugin, Netvibes and iGoogle widgets and more…
All this for Free
Web Site | todoist.com