You don't need to be a great artist to get great looking graphics. In fact, sometimes you don't even have to roll up your sleeves. We've put together a list of 20 sites that'll help you create icons, favicons, animations and various graphics in no time.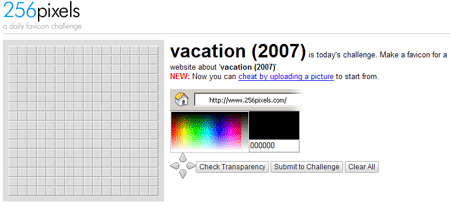 256Pixels.com – Presents a daily favicon contest. Create a new favicon with their built in palette, and put it up for others to vote on.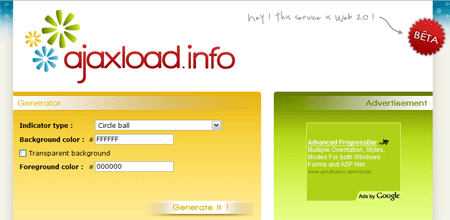 Ajaxload.info – Create an animated icon to display during AJAX load times.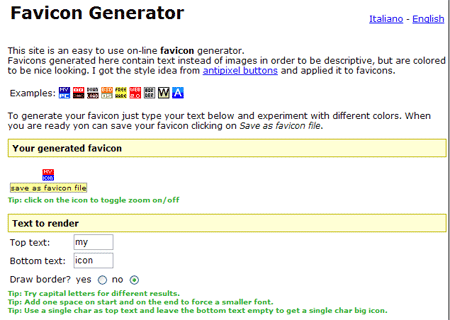 AntiFavicon.com – Allows you to create colored favicons with up to two lines of text.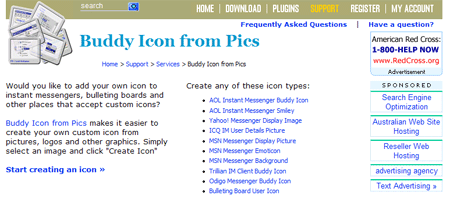 Buddy Icon From Pics – Upload a picture and prep them to work with messengers like AIM, Yahoo, MSN and more.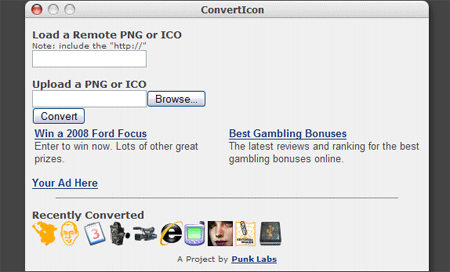 ConvertIcon.com – Online service that allows you to convert ICOs to PNGs and vice-versa.

Dynamic Drive Favicon Generator – Upload your GIF, JPG, PNG or BMP and create favicons or desktop icons.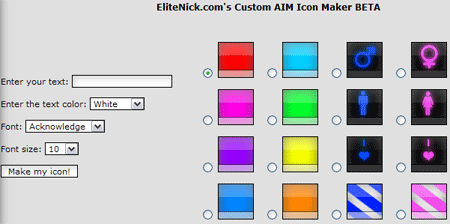 EliteNick.com's Custom AIM Icon Maker – Use pre-made backgrounds and then add the text and colors you want for a unique AIM Buddy Icon.

Email Icon Generator – Generate an email address icon to display on your site. A safe way to show off your email address that spambots can't read.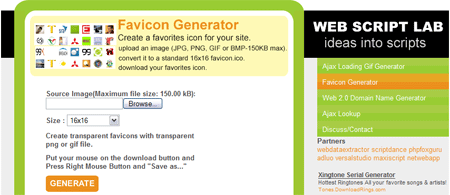 Favicon Generator – Upload a JPG, GIF, PNG or BMP and convert it in to a 16 X 16 favicon for your site.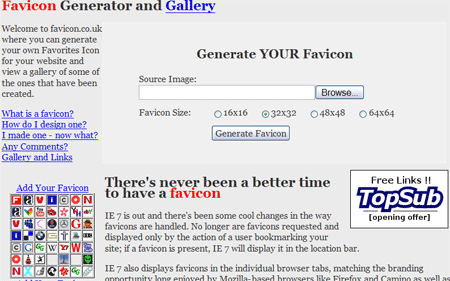 Favicon Generator and Gallery – Upload your image and make a favicon in one of four different sizes, then add it to their gallery as well as using it on your site.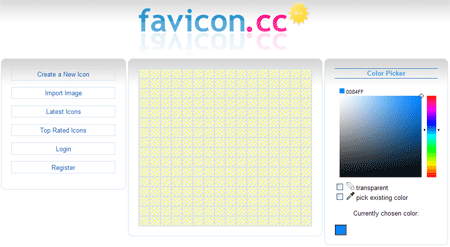 Favicon.cc – Create your own icon by importing a picture or start from scratch, browse the latest creations of others.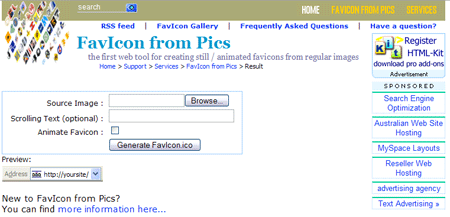 FavIcon From Pics – Upload your photos and make a favicon, including animated ones.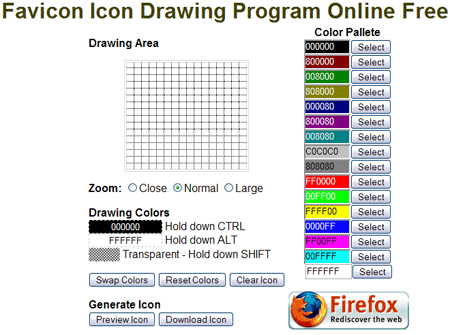 Favicon Icon Drawing Program Online Free – Draw your own icons and even make clear ones where necessary.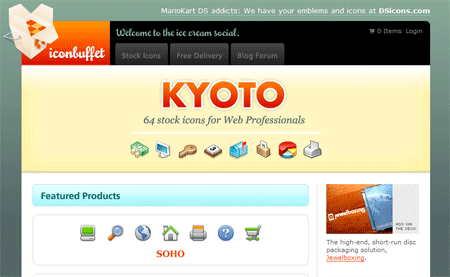 IconBuffet.com – A large selection of licensable Web 2.0 style icons you can use for your site.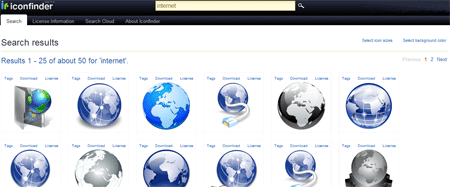 Iconfinder.net – A search engine specifically for locating icons on just about any subject.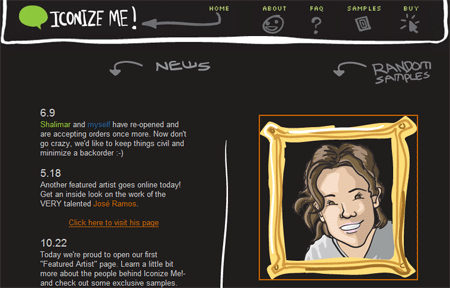 IconizeMe.com – A website of artists turning your pictures into icons you can use around the web.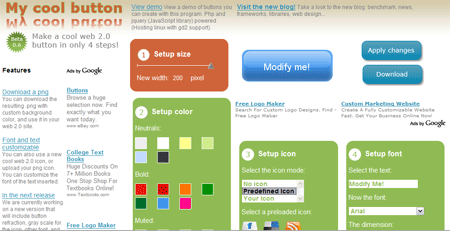 MyCoolButton.com – Create buttons and icons with a Web 2.0 flavor to them.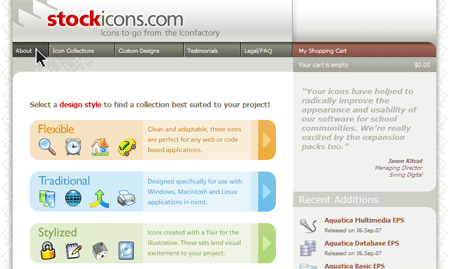 StockIcons.com – Licensable, royalty-free icons with a professional look that you can use for your projects.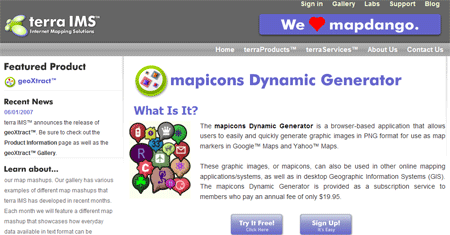 TerraIMS Map Icons – Generate icons for use with online mapping services.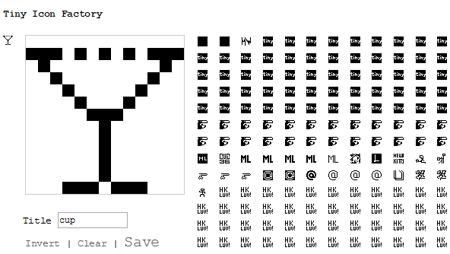 Tiny Icon Factory – Lets you generate simple 13X13 black & white icons for your use.
Post by mashable.com