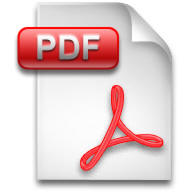 Do you need to convert a Word or text document to PDF and you don't have any software to do it? Well, you can do that online for free. Here I have reviewed 7 online services that allow you to convert documents of various format to PDF for free. Of course, Google Docs and Zoho Writer provides this service for free too but you need to register to use their services. The following online services however, doesn't require any kind of registration which comes very handy when you need to do a quick conversion. Some of these services even allow advanced features like watermark and encryption.

1. Free PDF converter: Upload the word file or document to convert or specify the URL from where to download the file and it will convert it and send it to you by email. It supports commonly used files like Microsoft Office, Open Office, graphic images, vector graphic etc.
2. PDF Online: This allows you to upload any text document and images and converts them into PDF. PDF Online will then send it to you via email as an attachment. The maximum size for uploaded files is 2 MB.
3. Kinati 2PDF: This works just like the other two and sends you the converted file by email. Kinati also provides extra features such as encryption and password protection and accepts document up to 15 MB.
4. Primo PDF: Another very good online converter service. Converted files are sent yia email. Primo PDF is also available as a software to download to your computer.
5. ExpressPDF: ExpressPDF is an online service that lets you convert your Microsoft Office documents to PDF. This service can also convert Web pages to PDF. The maximum size for uploaded files is 20 MB.
6. Neevia: Neevia Document Converter eXpress makes it possible for anyone to instantly convert their files to PDF. It allows encryption and watermarking too. Converted files can be immediately downloaded or sent yia email. The maximum size for uploaded files is however low; 1 MB.
7. DOCTransformer: DocTransformer is a service of the Pisa municipality site in Italy. It allows you to upload a document file and to have it freely converted to PDF, RTF or to the OpenOffice Write document format. It allows you to immediately download the converted file. The site is in Italian but it isn't difficult to follow.
With so many services available for free, you'll never need to install any software for PDF conversion.
Posted by Kaushik LINK