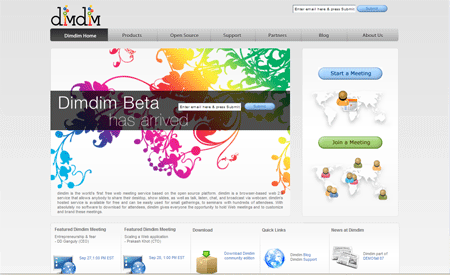 Announced at DEMOfall today, dimdim is the first free, open source web meeting service of its kind.
Backed by some of the same money that gave us Skype, Hotmail, and MySQL, dimdim is a 100% free method to hold web meetings of just a few people or a gathering of a few hundred. The features are rich and expansive and include things such as sharing desktops, showing slides, talking, listening, chatting, and broadcasting via webcam.
The service is available immediately and has already been downloaded more than 120,000 times.
Post By Mashable