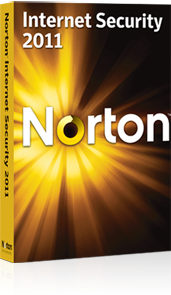 For 90 day you can run for free Norton Internet Security 2011 or Norton 360 version 4 and Norton Antivirus 2011 .
Norton 2011 Product New Features:
– Provides fast and light protection that won't slow you down or get in your way.
– Proactively notifies you when other applications are slowing you down and impacting your PC performance.
– Protects your online identity so that you can search, shop and browse with the confidence of knowing you won't be a victim of cybercrime.
Download NIS 2011 | Norton 360