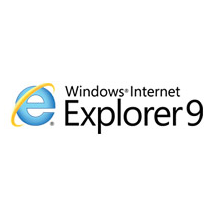 If you recently installed Internet Explorer 9 beta and now want to uninstall because you don't like It, is not working correctly or for any other reason, here I will show you how to do this. Personally I like the support for HTML5 and CSS3, finally rounded corners on IE but I really, really hate the address bar! Is too small, as a developer I can't see the website address!!! What about phishing? Users need to check the domain name and see if is real or fake!
Post your favorite feature on comments or let us know what you don't like on IE9 beta. And now lets start how to uninstall this program.

Open the Control Panel by clicking on Windows Start.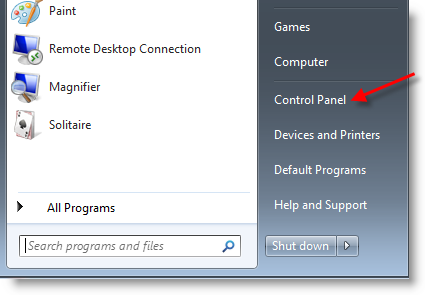 or start typing "control panel" if you have removed it.

Next click on Uninstall a Program.

Internet Explorer 9 is installed as an update and on the next step you have to click on the View Installed Updates voice on the left side of the window.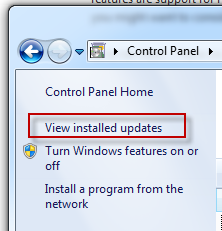 Scroll down and find Windows Internet Explorer 9 voice and double click to uninstall.
That's all! Now Windows 7 will ask you to be restated. Thanks for reading and don't forget to subscribe to our newsletter, follow us on Twitter or became a fan on Facebook!