Internet Backgammon: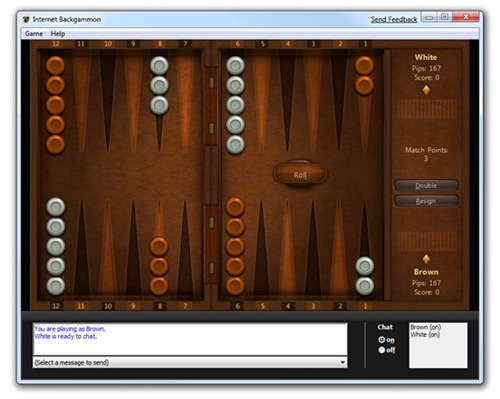 If you're running the Windows 7 Beta and hadn't already noticed, there are introduce 3 new Windows Games for Windows 7. Internet Backgammon, Internet Checkers and Internet Spades.
The new versions of these games have been completely redesigned and improved over their old-school predecessors. With each game, you can:
Play online against human opponents (up to 4 players at the same time with Internet Spades).
Select from 3 skill levels to be matched with similarly skilled players from all around the world.
If your opponent drops out, a computer opponent takes over to finish the game.
Choose from cool different backgrounds and piece/card designs.
Internet Checkers: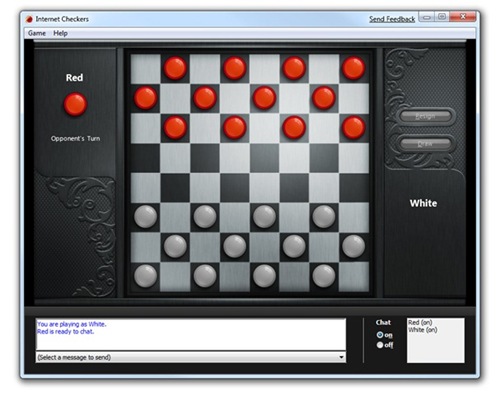 Internet Spades: