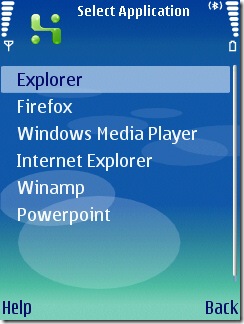 Mobilewitch Bluetooth Remote Control is a free of charge program that can be used to control your computer from distance. The application is perfect for business as well as for your own enjoyment. Now you can easily remote control your PowerPoint presentations, Mouse Cursor or simply explore the content of your computer directly from your mobile phone.
The program consists of two parts – the client and the server (both being written in Java). The former is located into a J2ME capable mobile phone with Bluetooth capabilities while the latter is placed in the computer you wish to remotely control.
So, all you need for this software to run is a mobile phone with Bluetooth support and a Bluetooth dongle installed on your computer.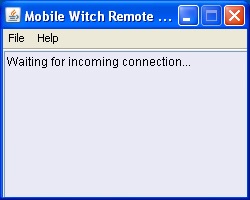 Remotely control Mouse, Keyboard, PowerPoint, Winamp, Windows Media Player and much more