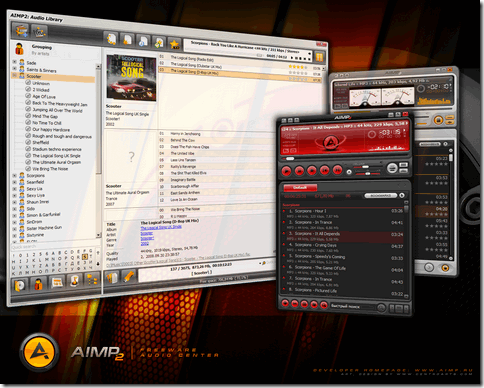 Is similar to Winamp but is called AIMP a Freeware audio player. Now updated to v2 and comes with a lot of new features. Support the most used audio format a good functionality and friendly user interface. Options to listen Internet-Radio, audio converter, audio grabber and recorder without forgetting the advanced Tag Editor.
Here you have two direct links to download AIMP:
from Rapidshare.com or DepositFiles.com
On AIMP website you can find news or other plugins.