Two very fast update for Firefox. Now available for update Firefox 3.0.3 with the fixed problem where users were unable to retrieve saved passwords or save new passwords. But for Firefox 3.0.2 there are a lot of fixed problems like security issues, stability issues, layout problem with certain web pages. A full list you can find in the 3.0.2 release notes.
You can download Firefox 3.0.3 from here or if you have already installed any previews version you can simply update in two steps. Going to Help menu and after Apply Downloaded Update Now: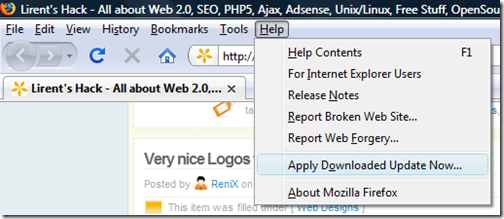 Now in this window you can chose to Restart Firefox immediately or latter.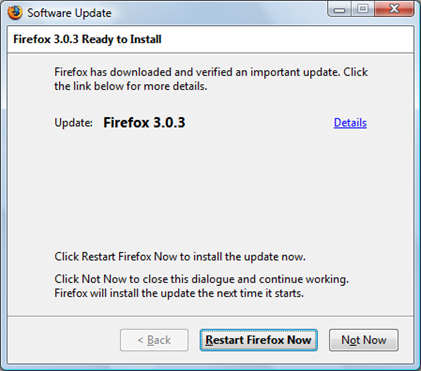 If you chose Not Now on the next restart Firefox will be updated to the latest version.