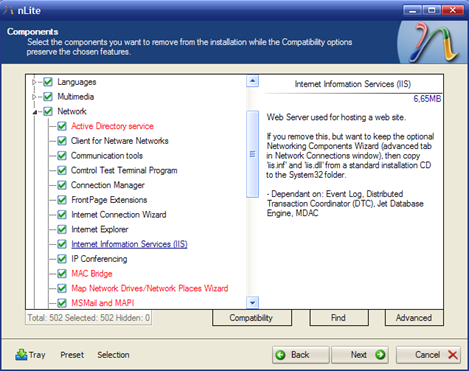 Windows come with pre-installed components like Media Player, Internet Explorer, Outlook Express, MSN Explorer, Messenger etc. But what about to remove this applications and add our favorite or more add all the three Service Pack.
Well nLite is a tool for pre-installation Windows configuration and component removal at your choice. Optional bootable image ready for burning on media or testing in virtual machines.
With nLite you will be able to have Windows installation which on install does not include, or even contain on media, the unwanted components.