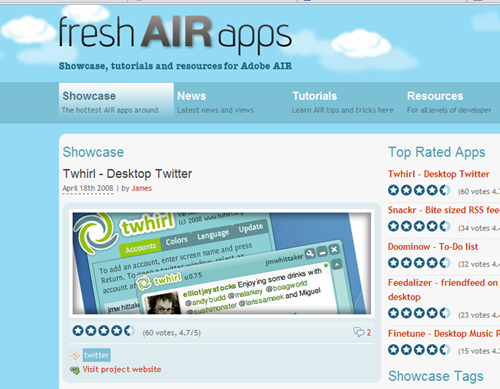 freshAIRapps a showcase and gallery that shows some of the fantastic Adobe AIR applications that are being developed today.
AIR is a new offering from Adobe that launched as version 1 in early 2008. It is an exciting new way of bringing rich engaging content built using web technologies like Flash or Flex, AJAX, PDF and HTML to your desktop as native applications. This means that fantastic content and experiences can be delivered outside of the web browser across multiple operating systems.
AIR applications can be more in harmony with your desktop, it natively supports things like dragging and dropping from within your operating system as well as saving and loading files and access to the web.
Website freshairapps.com