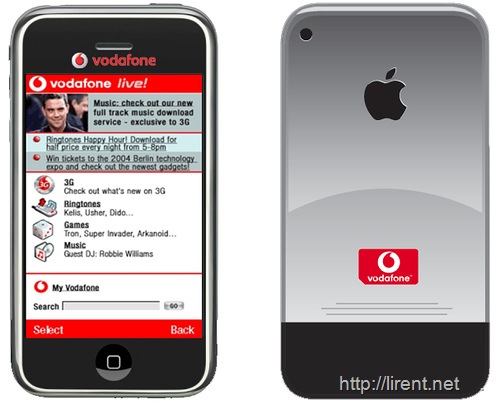 A German court has granted British telecoms group Vodafone (VOD.L) a preliminary injunction against Deutsche Telekom's mobile unit T-Mobile over its sales terms for Apple's (AAPL.O) iPhone.
According to the injunction, filed at a regional court in Hamburg, the goal is to stop the sale of the iPhone if it is sold only in connection with a 24 month T-Mobile contract and/or is blocked in such a way that it can only be used in a T-Mobile network.
A court spokeswoman said that T-Mobile, which secured the rights to sell the iPhone exclusively in Germany, can file an objection.
A T-Mobile spokesman said on Tuesday the company had received the injunction but would continue to sell the music-playing and Web-browsing device, which went on sale Nov 9 in Germany.
"The legal basis for the injunction is currently being examined," the spokesman said adding that the company would decide on a reaction in the course of the day.
The head of Vodafone Germany told German daily Frankfurter Rundschau the goal was not to keep T-Mobile from selling the popular iPhone.
Instead the company wanted the court to examine whether the terms T-Mobile had set were acceptable.
Customers can buy the handset for 399 euros ($584) but are obliged to agree to a 24 month contract with T-Mobile.
Vodafone lost out to T-Mobile and Telefonica's O2 and France Telecom to sell the iPhone in Europe but has begun selling a similar multimedia handset from Samsung Electronics (005930.KS).
A Vodafone spokesman in London said the injunction was purely linked to the German market and the group did not have any plans to repeat it anywhere else.
(Reporting by Nicola Leske) (via yahoo news)