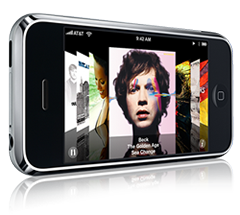 French mobile phone operator Orange sold 30,000 iPhones in the five days following its November 29 launch, the company said Wednesday.
In comparison, German operator T-Mobile said it sold 10,000 on November 9, the day the phone went on sale there. Apple's U.K. partner O2 said the phone is its fastest-selling ever, but refused to give sales figures.
Some 80 percent of Orange customers bought the iPhone with an "Orange for iPhone" service contract that includes unlimited access to the Internet and the Visual Voicemail service.
Those customers paid €399 (US$585) for their iPhone, the same price T-Mobile charges for its iPhones.
Orange also offers the iPhone for €549 with other types of contract, or €649 without a contract.
About 1,500 were sold without a contract, said Orange spokesman Louis Michel Aymard.
Customers buying an iPhone from Orange for use on another operator's network must pay a €100 unlocking charge, which is waived if they wait for six months from the purchase date. Since an iPhone without a contract is of little use on Orange's network, the majority of those 1,500 customers have probably unlocked their phones, Aymard said.
Orange is now the only one of Apple's network operator partners to sell the iPhone unlocked. It does so to comply with a French law that forbids making the sale of one item conditional on the sale of another.