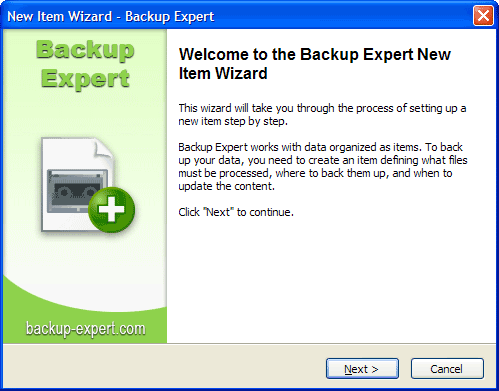 Stop taking chances with your important data. Back up your documents and settings easily and securely with Backup Expert and protect yourself against accidental data loss and hardware failures.

Backup Expert replaces a whole lot of separate tools. You'll never have to hunt searching where your email accounts are stored, you won't need a separate data compression tool, and you won't need stand-alone CD/DVD burning software to make your backups.
Features:
* Backs up files and data of any type;
* Customizes Easily;
* Stores anywhere;
* Runs on a schedule;
* Protects Your Privacy.
Download Now for FREE – Expires Oct 11,2007