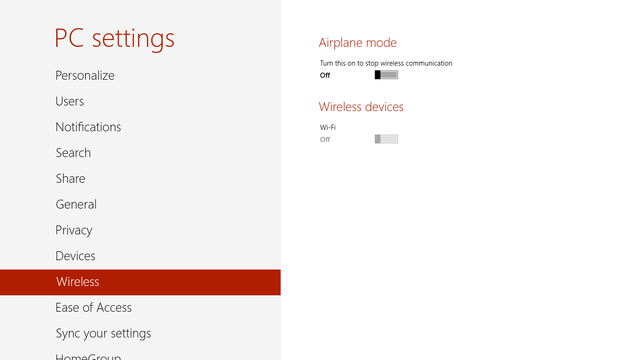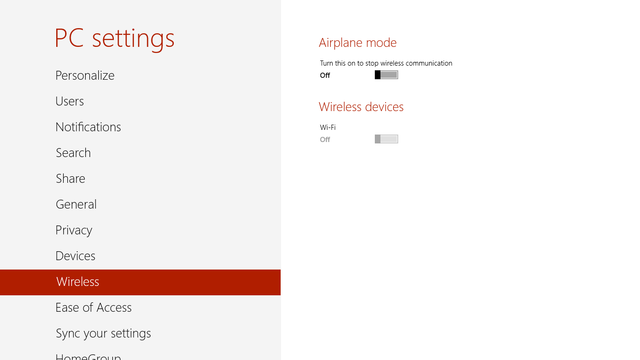 In some cases the Wireless option on Windows 8 switch is greyed out even you have installed the WiFi drivers. For this problem there is a quick solution using Windows diagnostics tool.
Step One:
Right Click network icon in taskbar and select "Open Network and Sharing Center"
Step Two:
Highlight WiFi connection then at top click "Diagnose this Connection".
After the diagnose, you must select Apply fix option and Windows will enable the WiFi Connection