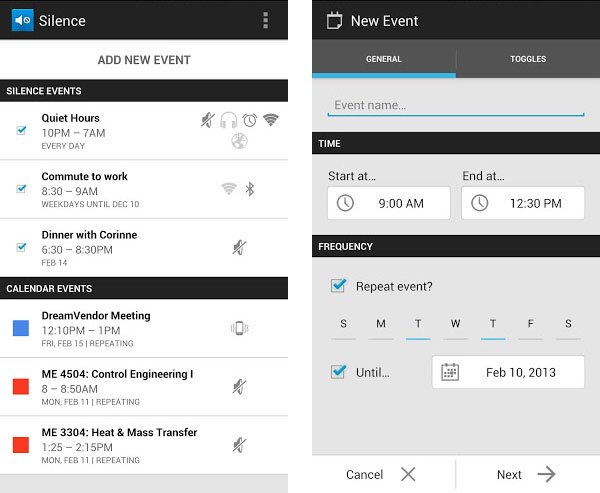 Here is a must have app for Android. Silence very simply app that can put your smartphone on silence mode in custom hours. This app work very well and on our custom scheduled times, the concept is simply and the for the most is free (with some tiny ads).
Silence App Features
– Simple, intuitive interface
– Schedule events that occur once, or repeat on certain days of the week
– Events from Google Calendar
– Change your ringer, notifications, media, or alarm volumes over scheduled intervals
– Turn Wi-fi, Bluetooth, mobile data and airplane mode on and off
– Change your settings back automatically when the scheduled event ends
To download/install Silence, is very simply. Connect with your smartphone/tablet at Google Play or visit us from your smartphone and click (touch) on the link below. Accept terms and conditions and enjoy the app.
Download Silence for Android
via techcrunch