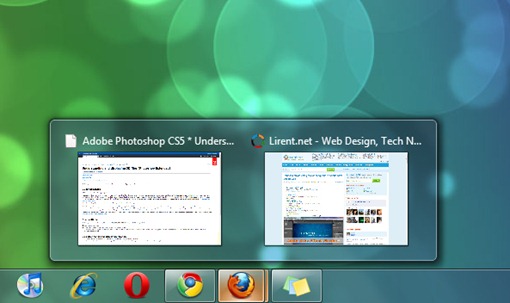 A new Feature on Windows 7 is Thumbnail Previews in Taskbar. Firefox is compatible for Windows 7 and can run without problems on 32 and 64 bit versions. To enable thumbnail preview on Firefox 3.6 on Windows 7, you have to make the following hack.
Enable Firefox Thumbnail Preview
Open Firefox and type: about:config (as shown on the image below) and pres Enter.
Click on the "I'll be careful, I promise!" button.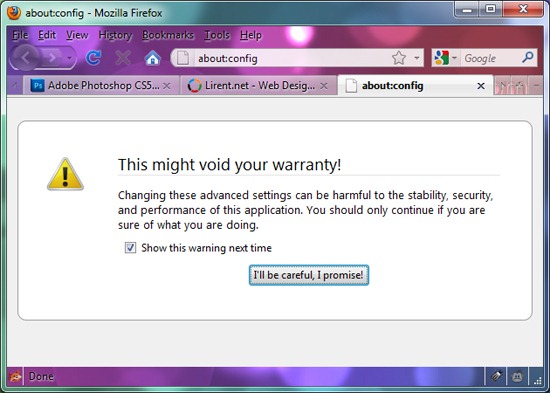 Filter the results by typing: taskbar.previews, then right click on that row and select Toggle (or double click on the that row).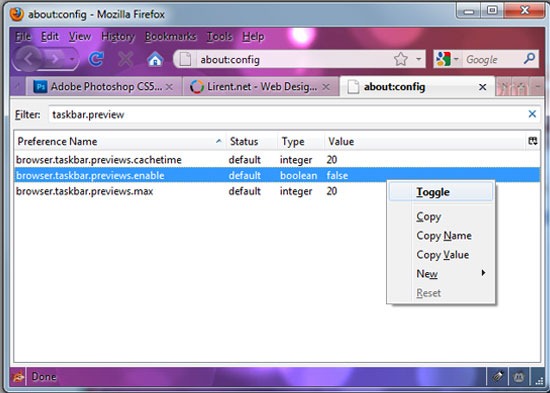 The value will change from false to true and with bold font, that's mean is a custom edit.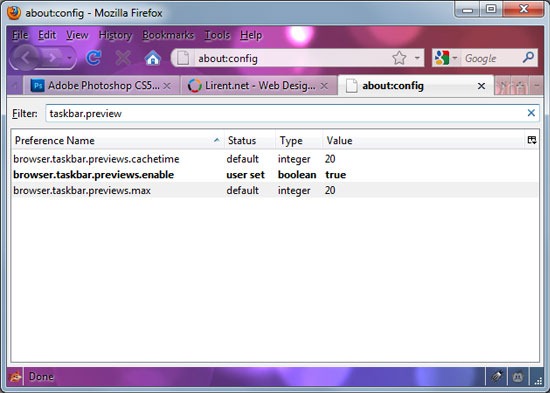 That's all! Now you have Enable the Firefox Thumbnail preview on Windows 7.
Via howtogeek.com