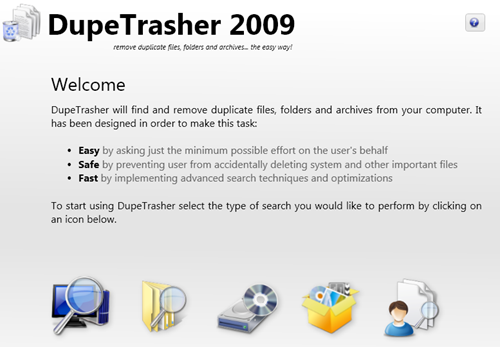 This is a must have software for our files. DupeTrasher 2009 can find duplicated files in our system in a fast and easy way then after we can decide to delete. The design is amazing with user friendly interface. DupeTrasher 2009 is rich of features to resolve our problems with duplicated files and remove them. Also can find duplicate folder, can find duplicate archives and their extraction folders but what I like is instead of deleting definitely from the system, is the possibility to move the duplicated files to another folder.
Lirent.net Blog gives you a possibility to win a free License of DupeTrasher 2009 simply commenting this article.
Comment this article and win a free License of DupeTrasher 2009!
Installing DupeTrasher 2009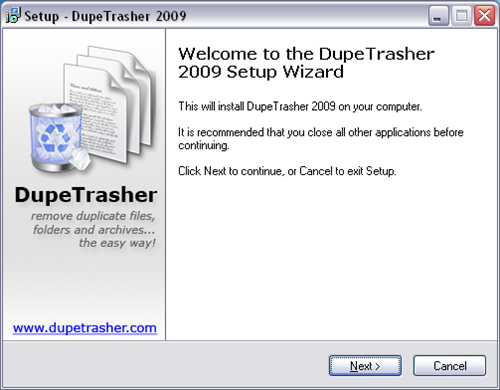 Installing DupeTrasher 2009 is very simply. After downloading the software from Dupetrasher.com website a wizard setup will guide you.
If you liked DupeTrasher and you considering purchasing it here are some benefits you will get as the registered user and don't forget ONE lucky Lirent.net Reader will get a Free License only commenting this post.

DupeTrasher 2009 Interface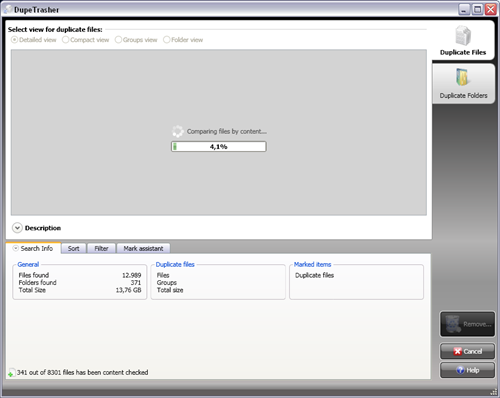 On the top you can see the Main Screen of the software and this above is while is searching duplicated files, really fast.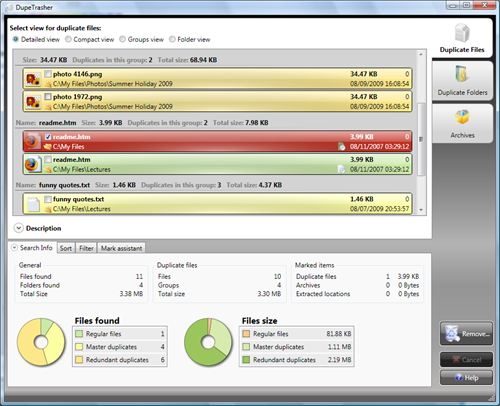 Duplicate files founded and gives you the options to remove or move to another folder. I will leave the rest of software that you can explore all this features and enjoy it!
Commenting on this post you have the possibility to win a free copy of DupeTrasher 2009.
Website | DupeTrasher 2009