Bubbles is an application platform, based on Browser technologies. It detaches Web Applications from the classic Browser and offers them with the familiar accessibility, capabilities and always-on nature of Desktop applications.
Browsing extensions page you can find applications for Facebook, Gmail, Yahoo Mail, Google Calendar, Flickr, Meebo etc.
Bubbles promotes the evolution and merging of the browser and the desktop as an application platform. We believe that Browsers are embodying a growing portion of our daily computer-related activities, yet aren't evolving fast enough to answer the needs that accompanies this growth.
Facebook extension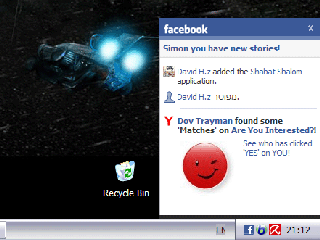 Bubbles turns Facebook into a desktop application with easy access and notification features, without having to change your browser, or the way you interact on Facebook. A tray icon and minimize to tray for Facebook as any other application, tray notifications on all your Facebook news feed events, such as photos, invitations, friends status changes and more.
Gmail extension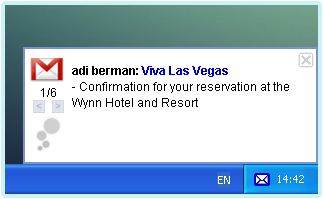 Drag and drop attachments from desktop to email like with Outlook or Outlook express, access quickly and get notifications on new email, and much more.
To enjoy all extension remember that you have to download bubbles.
Bubbles Installation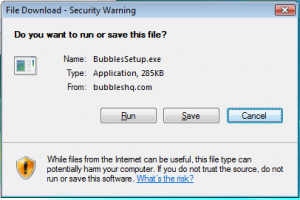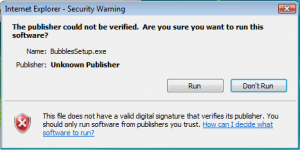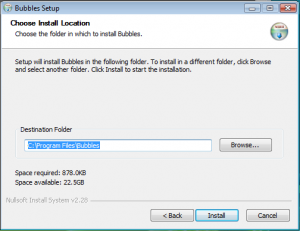 Bubbles will now launch and guide you through your first steps.