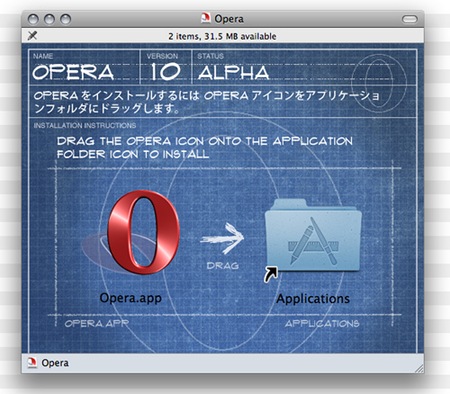 I love this number, Opera love too. Released the first Alpha of Opera 10. Below is an overview of the new functionality in Opera 10.0 Alpha 1:
Presto 2.2 Engine
Performance boost
100/100 and pixel-perfect on the Acid3 test
Auto-update
Inline spelling checker
Opera Mail improvements, including rich text composition and delete after X days
Widget Improvements on Linux

Opera 10.0 Alpha 1 includes Presto 2.2, an updated version of Opera's Core. Presto 2.2 features numerous new features and loads of bug fixes.

Opera will now update itself as new versions are released, there was a long time that I was waiting for this features. And for those of you who want every single snapshot release just enable the "Download All Snapshots" setting (opera:config#AutoUpdate).

Opera now checks your spelling as you write! The inline spelling checker is enabled by default for multi-line edit fields and this Alpha comes with a US English dictionary. Use the context menu of input fields to change the settings, and to correct spelling errors.

Opera Mail can now send rich text messages! You can insert inlined images, styled text, links, custom HTML, and more!

Concluding this post making happy Opera users on Linux that is added experimental support for true transparency for widgets on Linux/UNIX.
Download Opera for: