Unison is a mix between Skype, Messenger and Outlook. It appears to be aesthetically pretty as it offers calendars, contacts and many others options. The calls system works pretty well, but the state busy is not available during a call. It is a great software and available for Windows or GNU / Linux, and remember this is not a web application.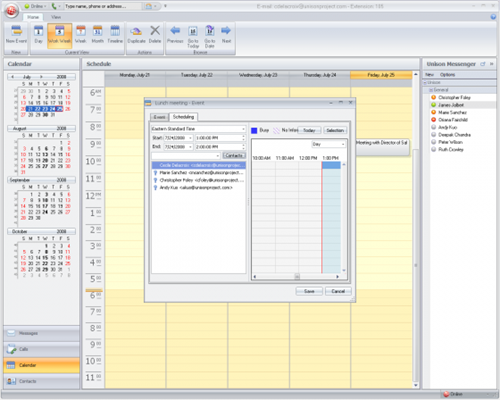 Screenshots and news via techcrunchit.com where some Windows Outlook users fan has commented that probably is a flop open source product but the statistics till now are really good.
Unison is free for download with and add space.For the paid version, without ads, you can purchase Unison licenses.
Download Unison Desktop