This is a important release for Ubuntu, 20.04 is a long-term support (LTS), meaning that this distro is supported until 2025. Ubuntu 20.04 has a clean and minimal desktop environment.
There are shown only icons for Home shortcut and Trash folders by default. The Top Bar and Ubuntu Dock neatly frame the new Focal Fossa mascot wallpaper.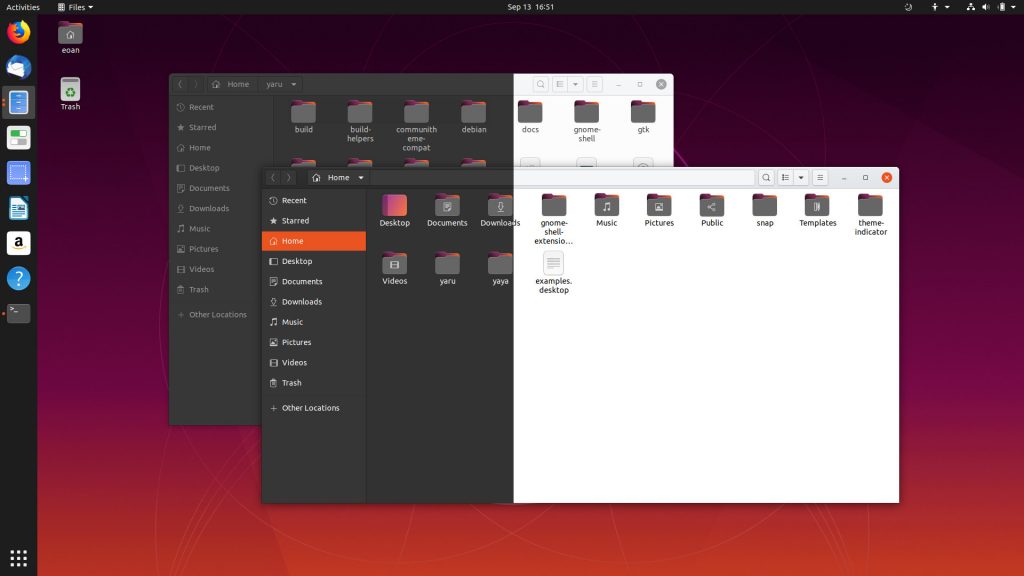 New dark theme option that I love, is available in the Settings > Appearance panel. For more features check out and download the new Ubuntu 20.04 LTS.
How to Update Ubuntu to 20.04
To upgrade to Ubuntu 20.04 from Ubuntu 18.04 before release day run:
sudo do-release-upgrade -d
After the release da you can upgrade Ubuntu 19.10 to 20.04 using the built in software updater tool.
If you want a fresh copy of Ubuntu, use the link below to download the ISO image:
Download Ubuntu 20.04 LTS