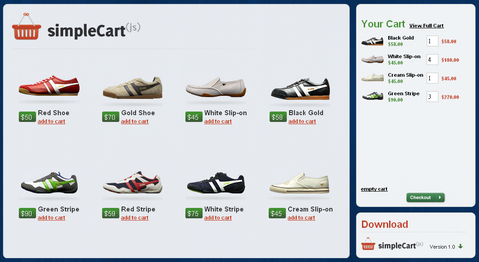 Are you planning to sell something? If Yes, I want to show you this simple Paypal shopping cart in under 11kb that you can setup in minutes. It's lightweight, fast, simple to use, and completely customizable. With this script you don't need to be a programmer or spend a lot of money for your E-commerce script with Simple Cart no databases, no programming, no headaches required.
The first thing you will need to do, if you don't already have one, is set up a free merchant account with Paypal.
Here is a simpleCart Demo or read this simply guide how implement to your website. One great thing about the cart being stored in cookies is that you can have your items be added on one page and the cart be on another if you wish.
Download simpleCart.zip