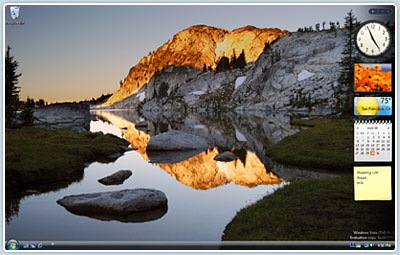 Windows Sidebar is a pane on the side of the Microsoft Windows Vista desktop where you can keep your gadgets organized and always available. Windows Sidebar makes great use of the space on widescreen monitors and also works smoothly on standard displays. If you accidentally delete one of the default gadgets and you're wishing you had it back, follow this short guide.
1. Right-click the sidebar, and select Properties.
2. When the Windows Sidebar Properties window appears, go to the Maintenance section and click the Restore gadgets installed with Windows button.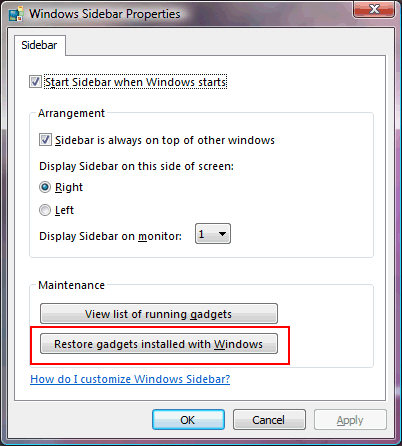 3. Click the OK button