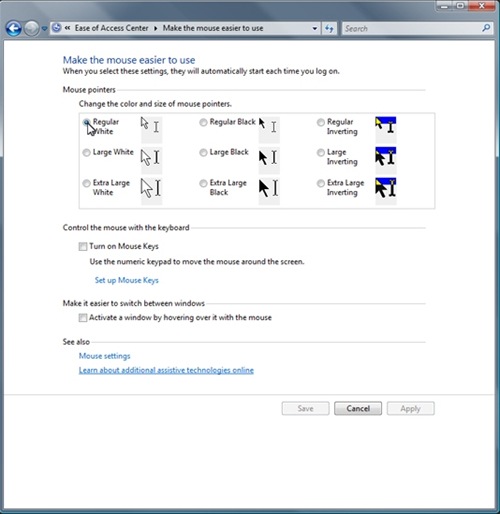 In Windows Vista we  can choose a mouse pointer scheme to increase visibility of the mouse pointer on the screen. Here is a quick way to do: Press and hold on Windows Logo + U. A window will come up with options, scroll down and select Make the mouse easier to use and select colors and size as you like.
Tips: try also Windows Magnifier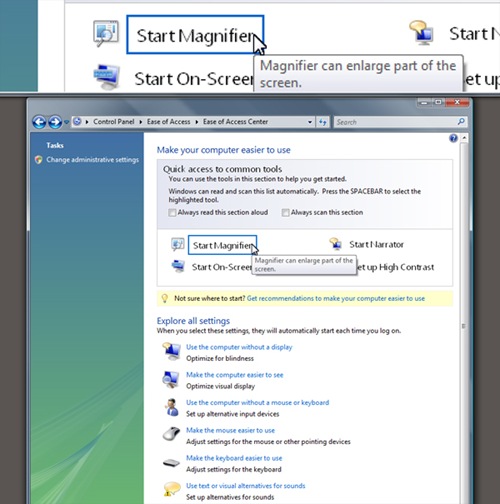 Magnifier, the magnification program built into Windows Vista, enables you to choose magnification levels from 2 to 16 times the original, and to choose to track the mouse, the keyboard, or text editing.