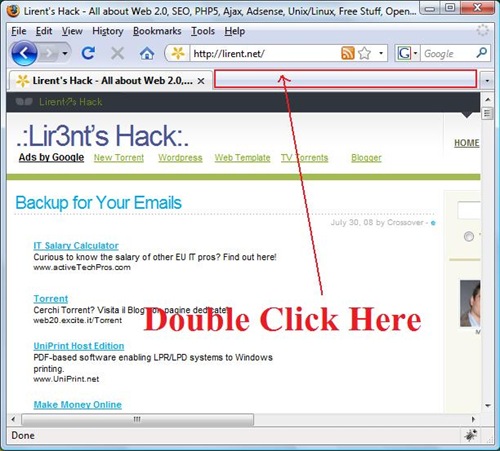 Maybe some of you till now is using the Ctrl + T key combination to open new tabs, but here are other 3 methods how to open more quickly new tab in Firefox! I don't know which is fasted for you but I use most the CTRL+T and the Double Click showing in the image above. Of course I open a lot of tabs more than 10 and the double click is not any more working and in this case the fast way for me is to use the keyboard…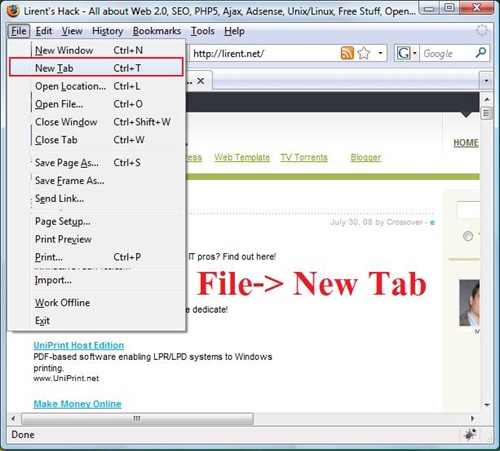 The other one is going to File-> and selecting New Tab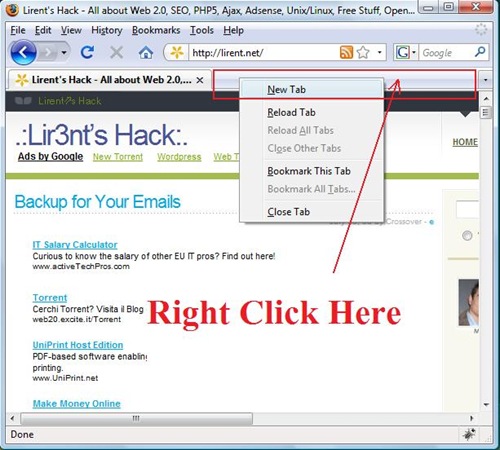 Another method is right click in the empty Firefox tab and selecting New Tab.
Extra for new tabs:
I want to show you also how to open links in a tab background. This is very easy just click with mouse wheel on the link 🙂
Hope you enjoy this post and don't forget do add to your favorites! Thank you.