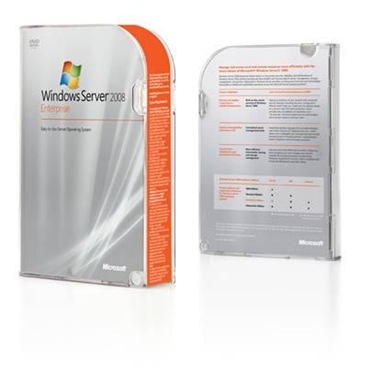 Microsoft is providing download versions of the Windows Server 2008 release candidate free of charge right from their website to anyone interested in downloading them. A product key can be requested as well which will make the product valid until April 7, 2008.
Five different versions of Windows Server 2008 can be downloaded in various languages those are the Windows Server 2008 Standard Edition, Enterprise Edition, Datacenter Edition, Windows Web Server 2008 and Windows Server 2008 for Itanium-based Systems which are all designed for special purposes.
All releases are available in English, French, German, and Japanese. The Datacenter and Web Edition is also available in Spanish, while the Standard and Enterprise editions are available in the five languages previously mentioned plus Chinese (Simplified), Chinese (Traditional) and Korean.
The download size is always in a range between 1 and 5 Gigabytes, here are the direct download links:
Windows Server® 2008 RC0 Standard (x86 and x64)
Windows Server® 2008 RC0 Enterprise (x86 and x64)
Windows Server® 2008 RC0 Datacenter (x86 and x64)
Windows® Web Server 2008 RC0 (x86 and x64)
Windows Server® 2008 RC0 for Itanium-based Systems
Grab your Windows Server 2008 Product Key at Microsoft Technet.
{via Ghacks}