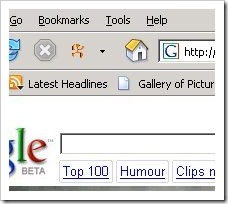 The easy way to download Web videos from hundreds of YouTube-like sites. This works also for audio and picture galleries.
DownloadHelper is a tool for web content extraction. Its purpose is to capture video and image files from many sites.
Just surf the Web as you are used to, when DownloadHelper detects it can do something for you, the icon gets animated and a menu allows you to download files by simply clicking an item
For instance, if you go to a YouTube page, you'll be able to download the video directly on your file system. It also works with MySpace, Google videos, DailyMotion, Porkolt, iFilm, DreamHost and others.
When you are on a page containing links to images or movies, you can download some or all of them at once. Moving the mouse over the items in the menu will highlights the links directly in the page to make sure they are the ones you want to pick up.
DownloadHelper also allows you to download files one by one, so that you keep bandwidth to surf for other stuff to download.
To modify your preferences, like changing the download directory, right-click on the icon and choose "Preferences".
When you first install the extension, your browser is redirected to a welcome page with links to a user manual at http://www.downloadhelper.net/manual.php and a faq at http://www.downloadhelper.net/faq.php
This does not change your homepage setting and the welcome page won't appear anymore.
Support can be obtained from http://www.downloadhelper.net/support.php
Works with:
FF : 1.5 – 3-0 b1