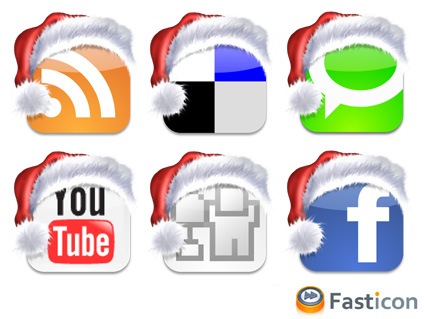 The Fast Icon Stock Icons has released a new icon set: "Christmas Icons", which contains  freeware Christmas Icons for Social Bookmark.
The "Christmas Social Bookmark Icons", a collection of 17 freeware icons in iPhone-like style, includes icons for Blinklist, BlogMarks, Delicious, Digg, Facebook, Feeds, Flickr, Furl, Magnolia, Mister-Wong, Netvibes, Newsvine, Reddit, Stumbleupon, Ta-Da List, Technorati and You Tube. 
All icons are sized from 512X512 to 16X16 pixels. Icons and (c) by: Dirceu Veiga
A great and useful stuff for blogs in this holiday season.This icon collection is available for download here.
Download | Christmas Icons for Social Bookmark.