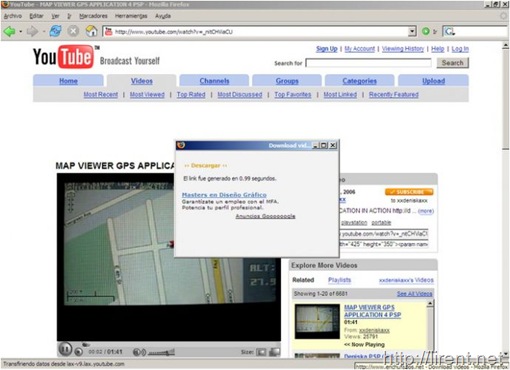 Download videos from Youtube, Google Video, Pornotube, Grinvi… and meny other sites with simply one click.
This simple addon adds a Download Video link to the right click menu panel. Just click on it and a new window will be displayed with the download link.
You will be able to download videos to your computer and watch them as meny times as you want.
Works with:  Firefox: 1.0 – 2.0.0.*