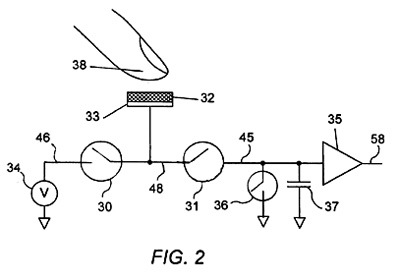 Apple may extend the multi-touch technology found in its iPhone and iPod touch to larger displays by implementing new inventions which allow users to use different parts of their hand as well as use different presses to trigger certain actions, according to three patent filings published today. Comprising a patent for a sensor arrangement that addresses different parts of the hand as well as accompanying patents for conductors and sensors, the development relies on an array of improved capacitive sensors that can not only detect the proximity of hand contact but also determine which part of the hand is in use by the surface area. The system is also sensitive to pressure across multiple areas, Apple says.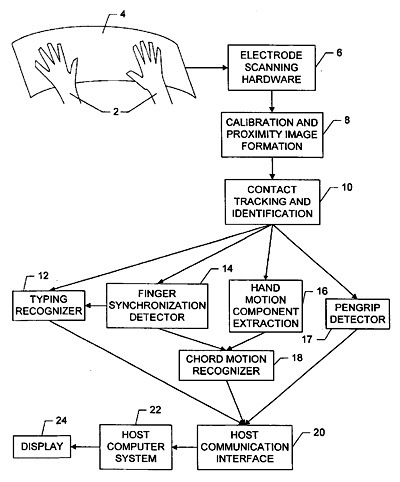 These advances would allow a computer or other device to perform extra actions beyond the simple taps and dragging motions used today, the patents note. The sensors can recognize when users' palms are on the surface, suggesting that users are ready to type or alternately resting their hands. Sliding motions with fingers are more accurate under the new system, and combining multiple pressure points lets the interface recognize whether the user is making a tilting or rolling gesture.
Moreover, the control method is explicitly tailored to allow curved and otherwise more ergonomic surfaces: a keyboard could feature a gentle slope and integrate a palm rest that can still function as an active surface when necessary. It can even recognize abstract gestures from the inside of a finger for holding physical control props, such as a stylus.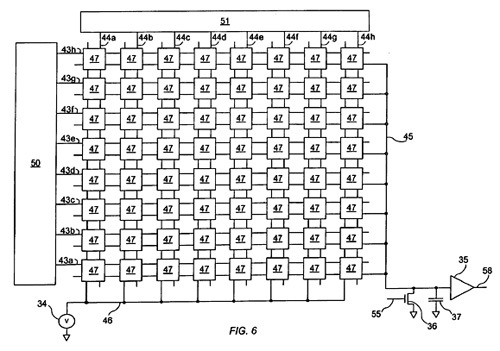 Apple is not compelled to use the patents in future products, which were first filed a month after the iPhone's debut this year. However, the company notes that the inventions do not have to be used with displays and can alternately be used for keyboards, trackpads, and other opaque control surfaces.