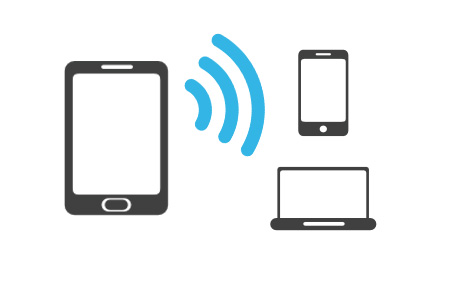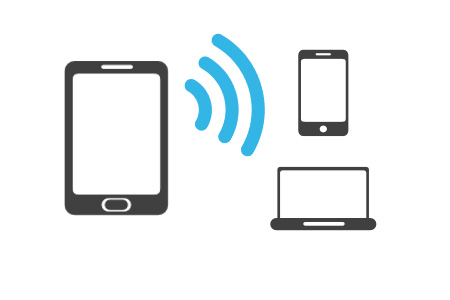 Want to share your Internet connection with your laptop or another device? You can turn your Windows Phone into a mobile hotspot by sharing your mobile data connection over WiFi. Other WiFi-enabled devices can then use your shared data connection to connect to the Internet.
To set up Internet sharing
On Start, flick left to the App list, tap Settings > Internet sharing.
Turn Sharing to On.
Tap Setup.
On the Internet sharing screen, do the following, then tap Done:
In the Broadcast name box, type a network name. This is the name that you and others will see and use to connect to your shared connection over WiFi on another device.
Tap Security type, then tap Password required (WPA2) or None (open).
If you selected Password required (WPA2) for Security type, in the Password box, type a password that's required to connect to and use your shared connection.
To use your shared Internet connection on a WiFi-enabled device, select the broadcasted WiFi network name, then enter the password (if you chose to use one).