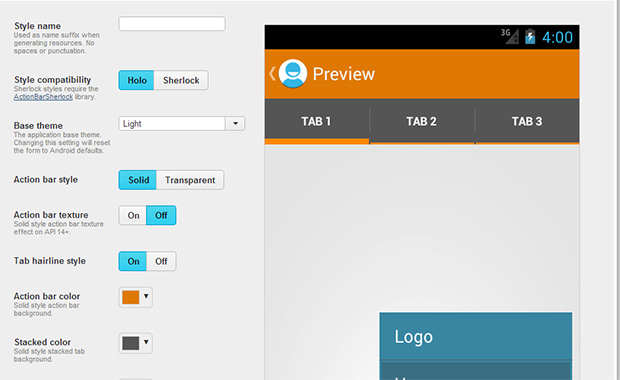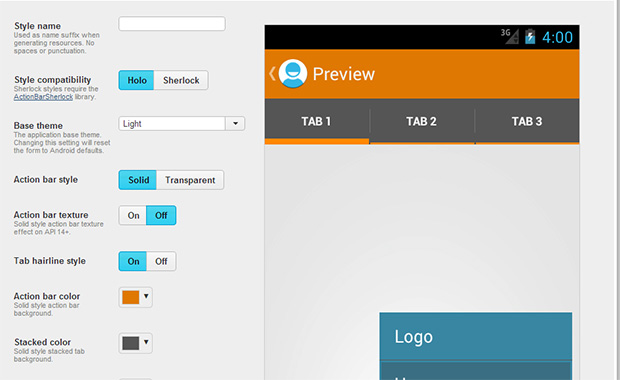 First steps with Android Programing can be frustrated creating menus and tabs or changing app colors. Style generators allows you to create this steps in a simply and easy way. You can generate attractive custom actions bar style or custom spinners. Icons is another cool feature or this style generator.
Android Asset Studio
ICON GENERATORS
Icon generators allow you to quickly and easily generate icons from existing source images, clipart, or text.
OTHER GENERATORS
COMMUNITY TOOLS