Do you want to try Windows 8 already? Microsoft released a Developer Preview of the next version of Windows. I will recommend to install this system on a new partition on better in a virtual machine. Virtual Box is free virtual machine and support Windows 8.
First step, Download the appropriate Windows 8 ISO from the Microsoft Developer Network site, burn it to a DVD if you want to install on a test computer or in a new partition.
Install on a New Partition
To create a new partition on Windows Vista or 7, you have to open Control Panel and then Administrative Tools. Double-click on the Computer Management option. When that window appears, look for the "Disk Management" submenu under "Storage" on the left-hand sidebar.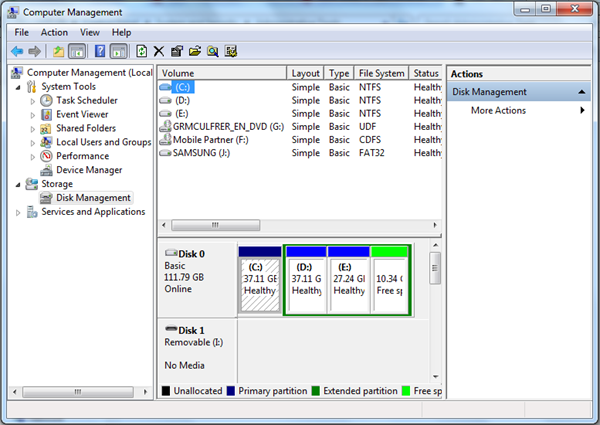 Right-click on the C:\ volume and select the "Shrink Volume" option, and then reduce the size of your volume by at least 16 gigabytes for a 32-bit installation of Windows 8 or 20 gigabytes for a 64-bit installation. Continue with the wizard procedure.
Install on a VirtualBox
If you are running a virtual machine just store the ISO file on the Hard Disk. Then check the followin steps:
Open, VM and click on New. (Download VirtualBox)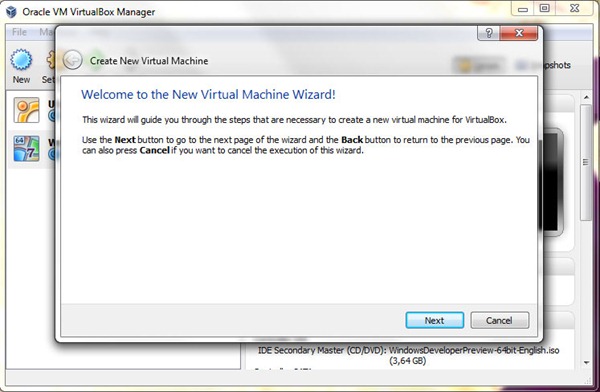 Continue with Next and on the next screen Type Windows 8, then on Operation System  select Microsoft Windows. From the drop down version menu select Windows 7 (60bit or 32bit). And click on Next.
On the next screen you have to setup the RAM and for the version 64bit is recommended up to 2GB Ram.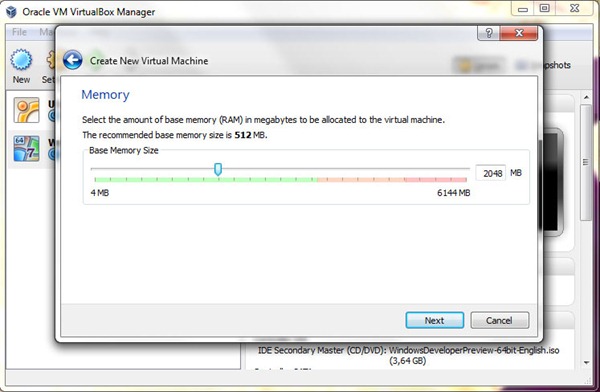 On next step you have to setup the Virtaul Hard Disk space and for the 64Bit version is recommended 20GB.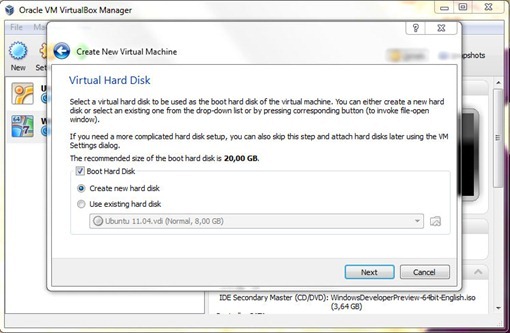 Finish the wizard procedure then open settings of the new system. Open the setting for the new Machine and under the Storage click on the CD/DVD then select Chose a virtaul CD/DVD from disk file.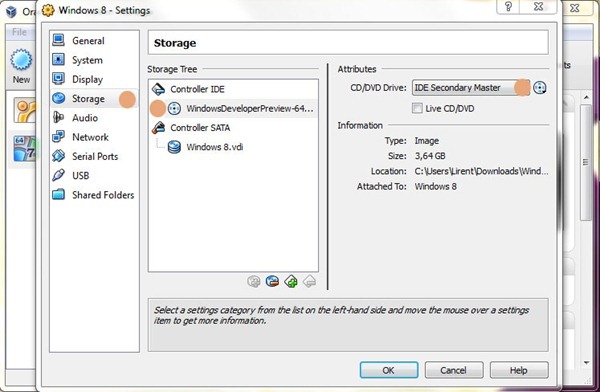 And now you must start you Windows 8 or if you are on a new partition must restart Windows 7 and boot from CD/DVD room.
Installing Windows 8
To install Windows 8 is very simple. Follow the screenshots for a guide.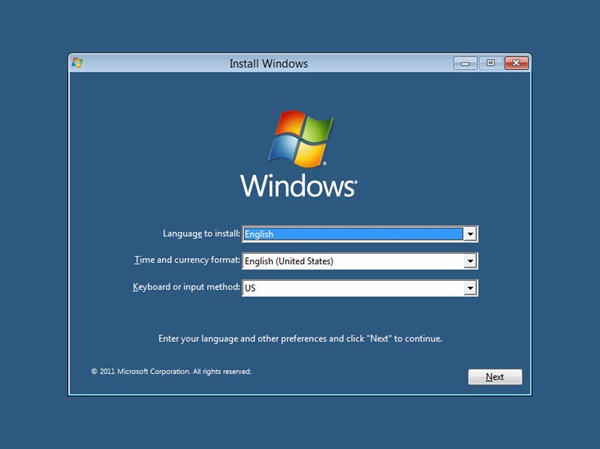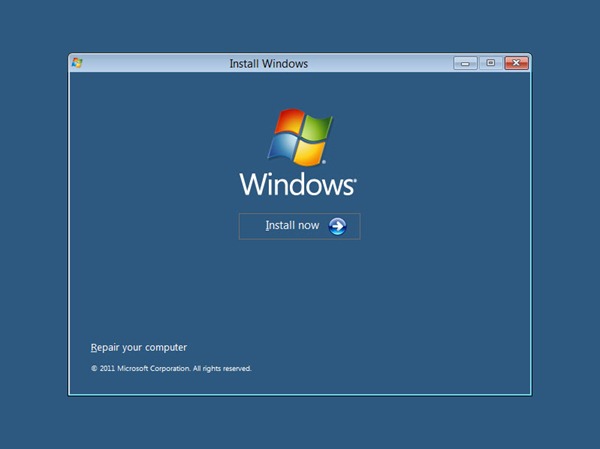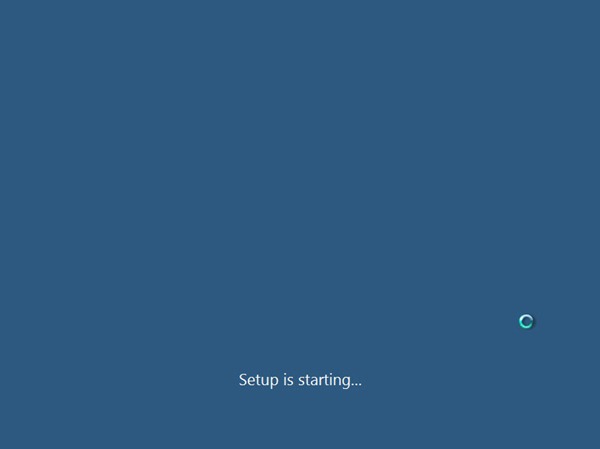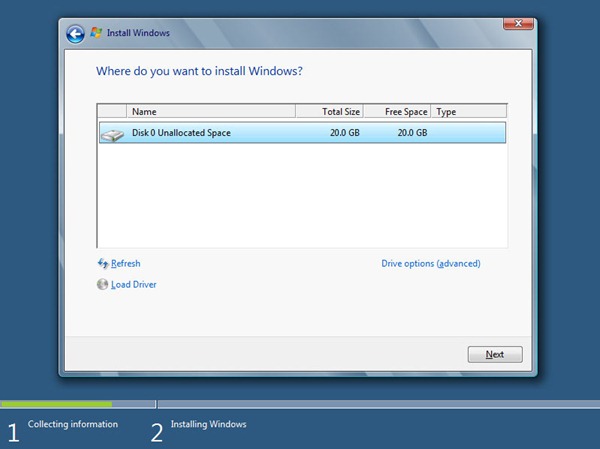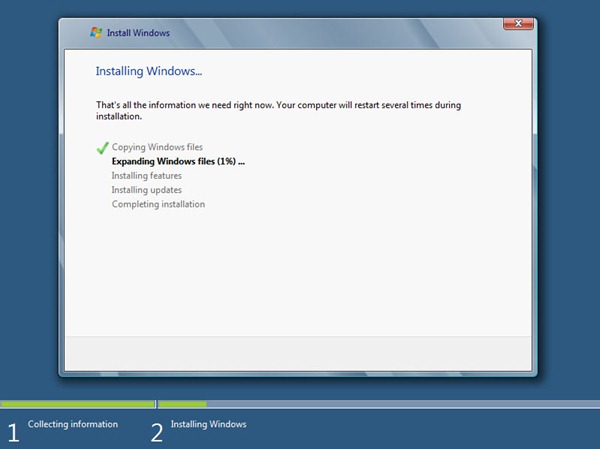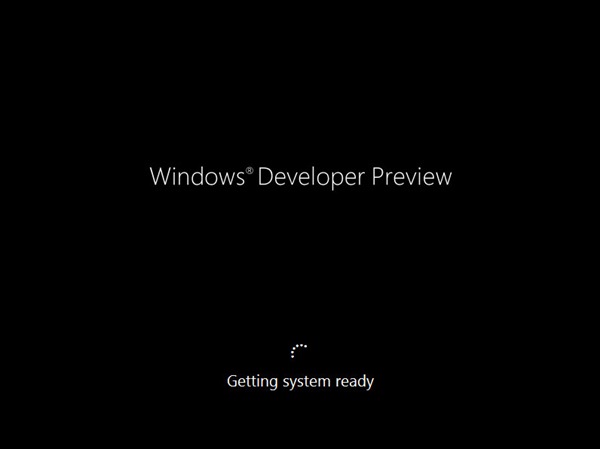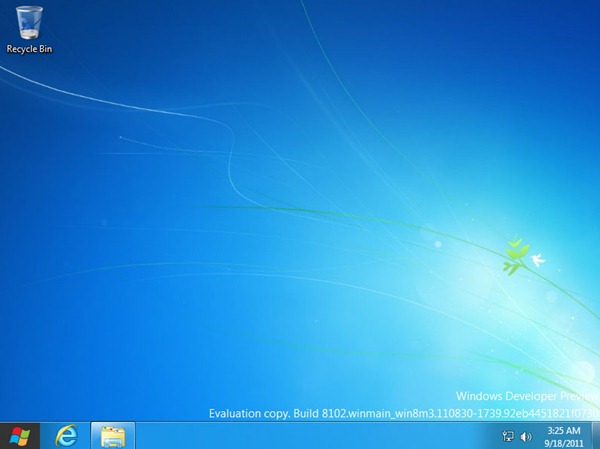 Enjoy the new Windows 8 Developer Preview by Microsoft!
Download Microsoft Windows 8  | DOWNLOAD (64bit with 3.6 GB) |DOWNLOAD (32bit with 2.8 GB)