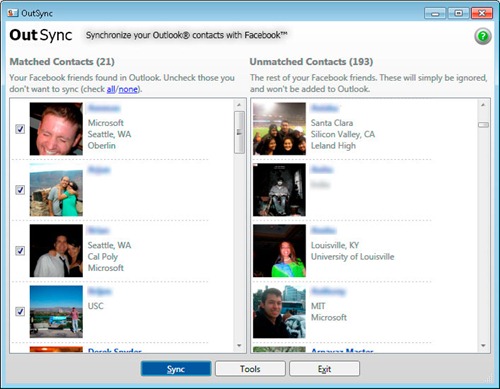 OutSync is a free Windows desktop application that syncs photos of your Facebook friends with matching contacts in Microsoft Outlook. It allows you to select which contacts are updated. So you can update all contacts at once or just a few at a time.
The main benefit of OutSync is for users who sync their smartphones with Exchange or Outlook. Updated contacts are copied to your iPhone/Windows Mobile/Android/BlackBerry devices, and their photos appear during phone calls.
OutSync is compatible with Windows XP, Vista and Seven.
Download OutSync.msi