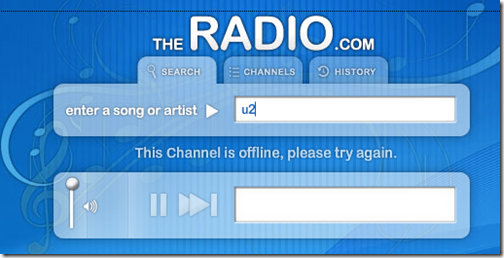 theRadio is a search engine for Internet radio stations. You can search in two different ways your favorite radio or music, just enter the name of the song or artist that you like to listen and the system will suggest possible stations with that kind of song.
The other options is searching by genre. Below you can find the player controls with some options such as pausing playback or change song. There is also a rate button that you can click if you like or not the song.
In particular this service store all you history with the songs and artists that we have listen.
Sing up is still in beta, I have tried but the register form doesn't work, so bookmark for a later visit.