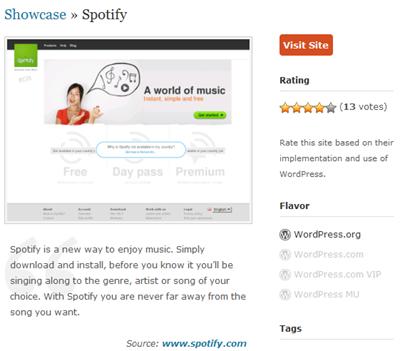 Before I go ahead with WP showcase, I want to communicate that WordPress 2.7 Beta 3 is now available for download. You can get WordPress 2.7 Beta 3 or update to Beta 3 via the Tools -> Update menu. Be sure to make a manual backup to your old files, in WP 2.7 an automatic update is implemented.
WordPress Showcase, announced Nov 1 and is growing really faster. Visiting Showcase you can find some of the best and brightest WordPress users, who are using it to do a whole lot more than blog.
Every webmaster or blog owners can Suggest an addition. To be linked by WordPress.org mean more success to you blog and more exposure.