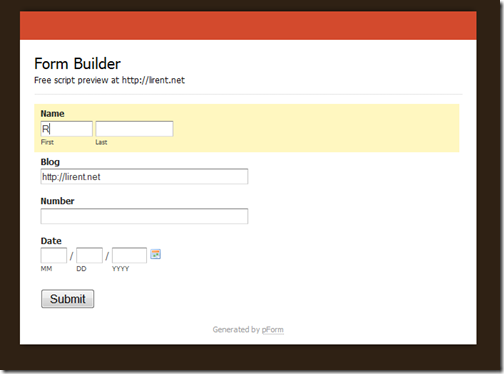 Is not the first time that we speak about web based WYSIWYG form builder. Also for pForm that recently have introduced new features in the form generator. Is not necessary to be a webmaster to create one, with simply steps drag and drop, click and edit you can create your own contact form, article form or surveys.
The pForm is free and limited to static HTML Form but with the help of any Ajax contact form you can create a full script.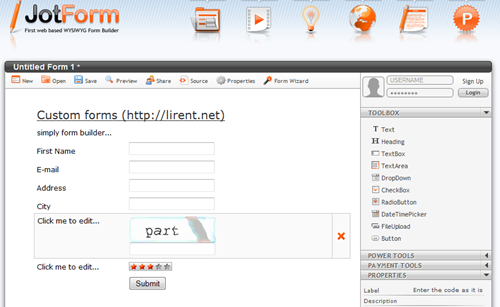 The other service is called Jotform where the difference with the upper one is the possibility to create the action script. After finish with the help of iframe tag you can paste the code to you web site and everything is done. Enjoy this post, comments are welcome for any question or help!