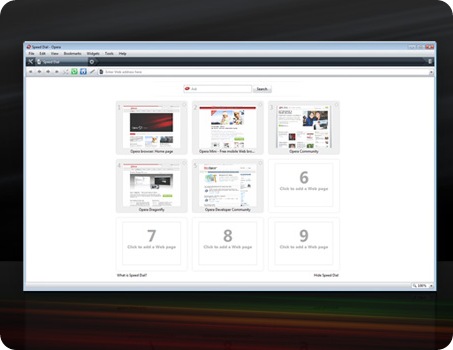 Typing addresses for sites you visit frequently is ineffective. Get your favorite Web page with just one click. Speed Dial is a set of visual bookmarks you see when you open a new tab, like a dashboard for your online life. To add a new page, simply click on an empty Speed Dial and Opera will make suggestions based on browsing history and bookmarks.
By default Opera has just 9 Speed Dial. How to add others..?!
Type about:opera in address bar to find the Opera profile folder location (see image below, click to enlarge).

Find the Profile path.
Close Opera and go to profile path and Open speeddial.ini file in notepad from the directory.
Add the following lines (see image below) adjusting and experimenting with optimum number of rows & columns to your requirement and screen size.
[Size]
Rows=4
Columns=5
the file will look like: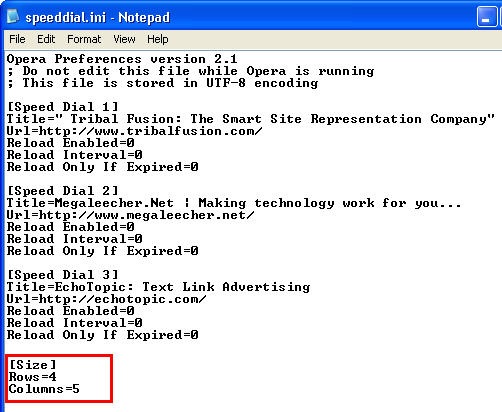 Save file and Restart Opera to see changes in effect.