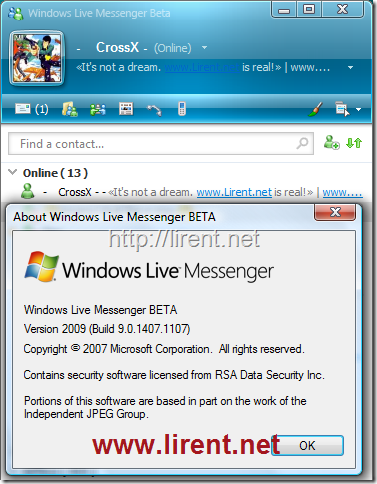 We remember that Windows Live Messenger 9 beta is available for free download from our blog, in this link you will be able to download it.
Here is a short preview with the new features for Windows Live Messenger version 9.
Sign out options: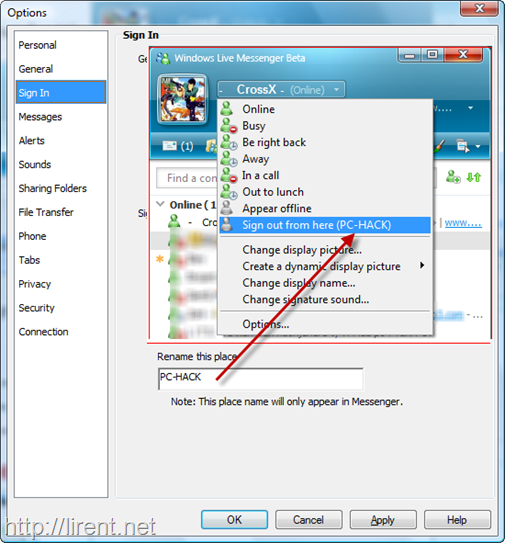 From Options menu, is the possibility to change the "MSN" PC name. And as the note says this name will not effect your Windows name, but will only appear in Messenger.
Better sound manager: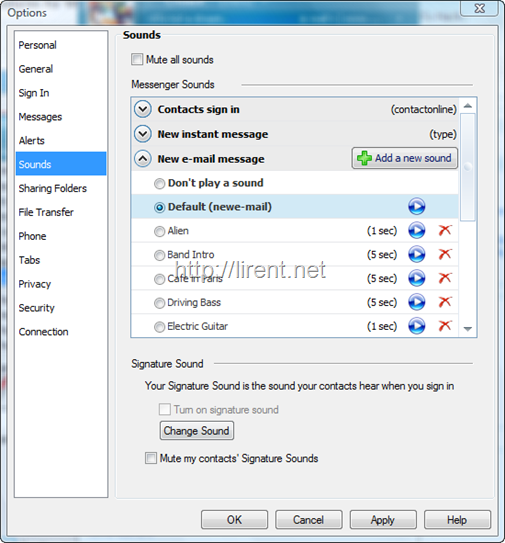 From Options-> Sounds probably we will find a better and easy sound manager for messenger.
New Add Contact: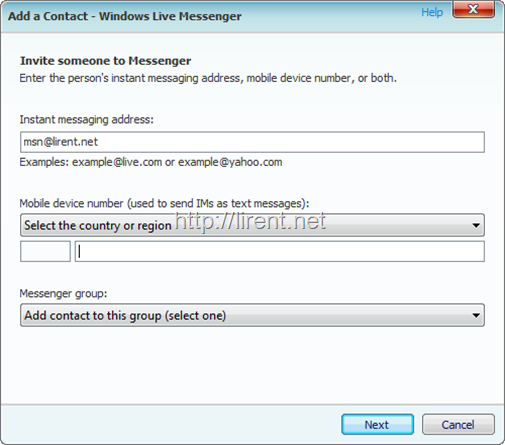 A new interface for adding contacts.
Click links: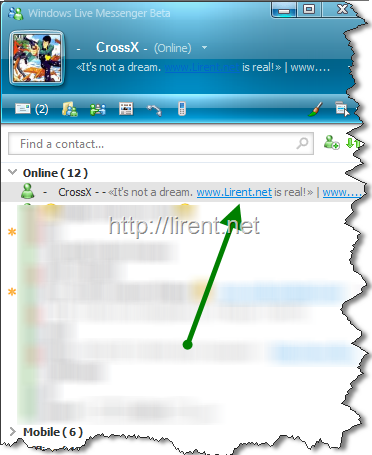 Links on the profile name, are available for clicks. So we can simply click on one profile link and visit that page directly.
Signature Sound: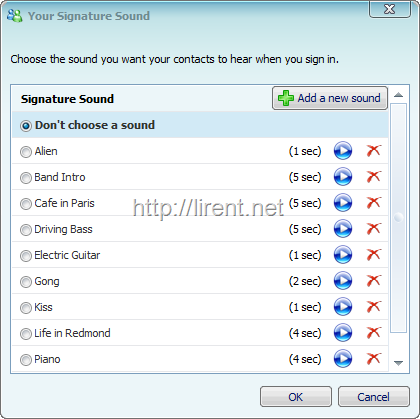 The possibility do add sounds for our Signature.
That's all for today so if you like to download Windows Live Messenger 9 beta click over 🙂