The new release of Ubuntu is the best in the last years, for this I have planed to dedicate more time writing any tutorials for it. I think to be more focused on speed, security and performance. For this I have prepared this tutorial about "Auto Login" to save more time with NO password in login screen.
How to setup Auto Login in Ubuntu?
From the main menu select System > Administration > Login Window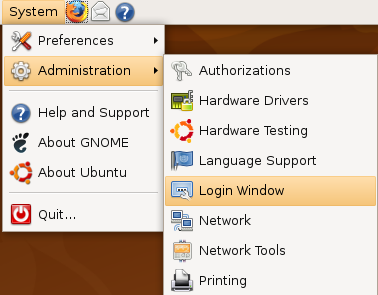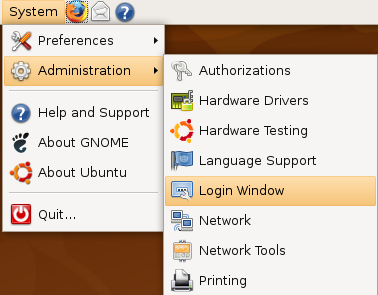 Write you password to verify.
Click OK after you have enter your password, then go to the Security tab: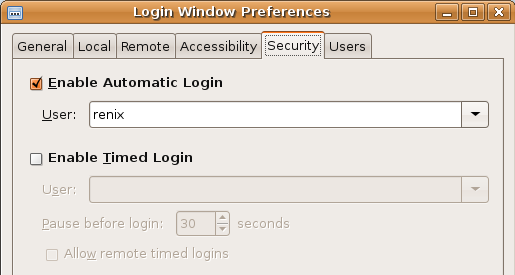 Check "Enable Automatic Login" box and enter or select you user name from the list on the right side.
Click Close to confirm the settings. That's all, now on the next boot, you will be log et in automatically with the account that you have selected.{eot}
Note: If you are running a private account in a office or public computer is not recommended that you set the "Auto Login" but is recommended if this computer is for public use, like schools, bibliotechs, hotels, etc…