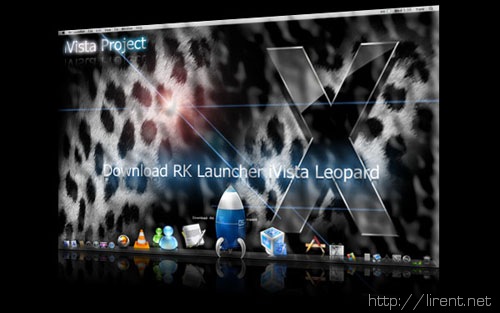 RK Launcher is a free application that will allow the user to have a visually pleasing bar at the side of the screen that is used to quickly launch shortcuts. With support for themes, PNG's and ICO's and with smooth amazing animations, RK Launcher is a versatile and great taskbar replacement.
Download | RK Launcher iVista
My favorite is the basic version lets call basic because is very simply and very very fast. You don't need to install it, just unzip the pack an copy somewhere the folder, make a shortcut to startup menu to find it open with windows start.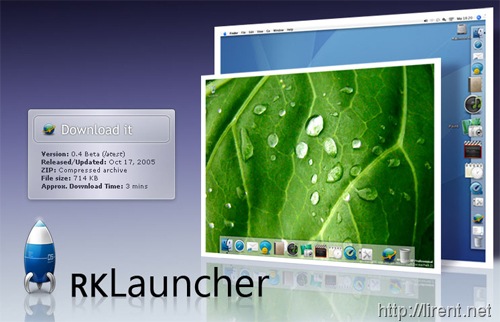 Here is a screen shot from the RKLauncher you can Download it for free.
Download | RK Launcher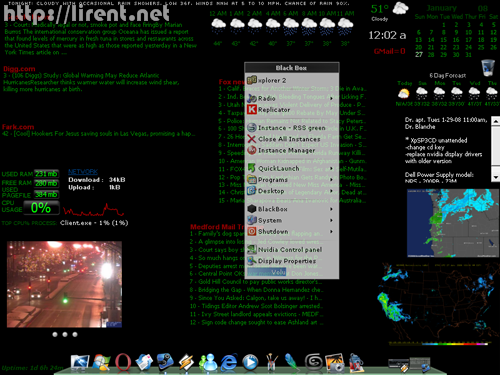 Samurize is an advanced system monitoring and desktop enhancement engine for Windows 2000/XP/2003/Vista. IT professionals, overclockers, gamers and desktop modders alike use Samurize for system information, weather reports, news headlines and much much more. And best of all, Samurize is 100% free!
Download | Samurize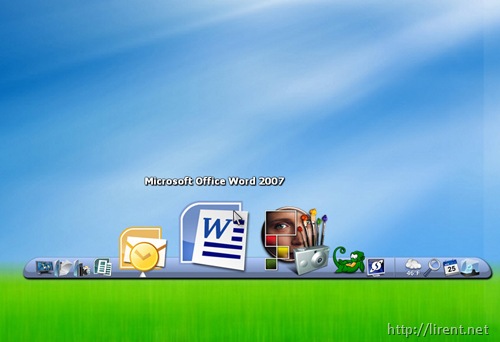 ObjectDock is a program that enables users to organize their shortcuts, programs and running tasks into an attractive and fun animated Dock. By allowing users to have more control over how they organize their desktop, users can take control of their desktop icons and shortcuts to have them be available when where and how they need them. This, all with the unique style and top-rate performance that ObjectDock is known to deliver! The Plus version available for $19.95 Basic Free.
Download | ObjectDock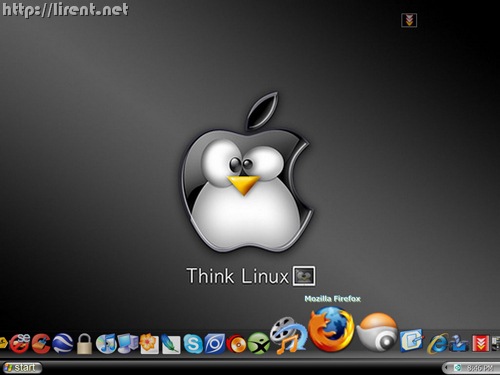 RocketDock is a smoothly animated, alpha blended application launcher. It provides a nice clean interface to drop shortcuts on for easy access and organization. With each item completely customizable there is no end to what you can add and launch from the dock.
Download | RocketDock
Other Docks are Avedesk and DesktopX, Konfabulator,  Kapsules (site down)
Enjoy them!
[http://lirent.net (c) 2008]